Working with Prof. Dr. Leonid V. Averyanov - Komarov Botanical Institute, Russian Academy of Sciences
13 tháng 6, 2022
Attending the meeting, there were Assoc. Prof. Dr Phung Van Khoa - Vice President; Prof.Dr. Hoang Van Sam - Director of International Cooperation Division; Assoc. Prof. Dr. Dang Van Ha – Dean of College of Landscape Architecture and Urban Greening; Assoc. Prof. Dr. Nguyen Hai Hoa – Vice Dean of the Faculty of Forest Resources and Environment Management and other staffs.
Prof. Dr. Leonid V. Averyanov is a well-known researcher of flora, especially orchids. He has more than 40 years researching the flora in Vietnam with more than 500 publications of scientific research with his colleagues and identified nearly 400 new plant species.
In the discussed section, Assoc. Prof. Dr. Phung Van Khoa introduced briefly about VNUF included faculties and institutes that have research in the field of botany and highly appreciated the research results and international publications by Prof. Dr. Leonid V. Averyanov, also express the grateful to Professor for training 01 doctor of plants from VNUF. The university and Komarov Botanical Institute, Russian Academy of Sciences have signed a cooperation agreement on scientific research in 2022.
At the meeting, the two sides exchanged opportunities for cooperation in the field of training and plant research, in which focused on the contents of the cooperation agreement:
- Cooperation in investigating and researching on plants.
- Cooperation in training and academic exchange on plants.
- Seeking the funding to develop new project proposals and promote different goals of studies.
- Promoting plant conservation in Vietnam through the establishment of on-site and field conservation models with the participation of local communities and plant conservation education programs.
- The results of the investigative scientific research will be published jointly in scientific publications.
In the afternoon, Prof. Dr. Leonid V. Averyanov had a seminar to introduce the results of 40 years of plant research in Vietnam.
Some photos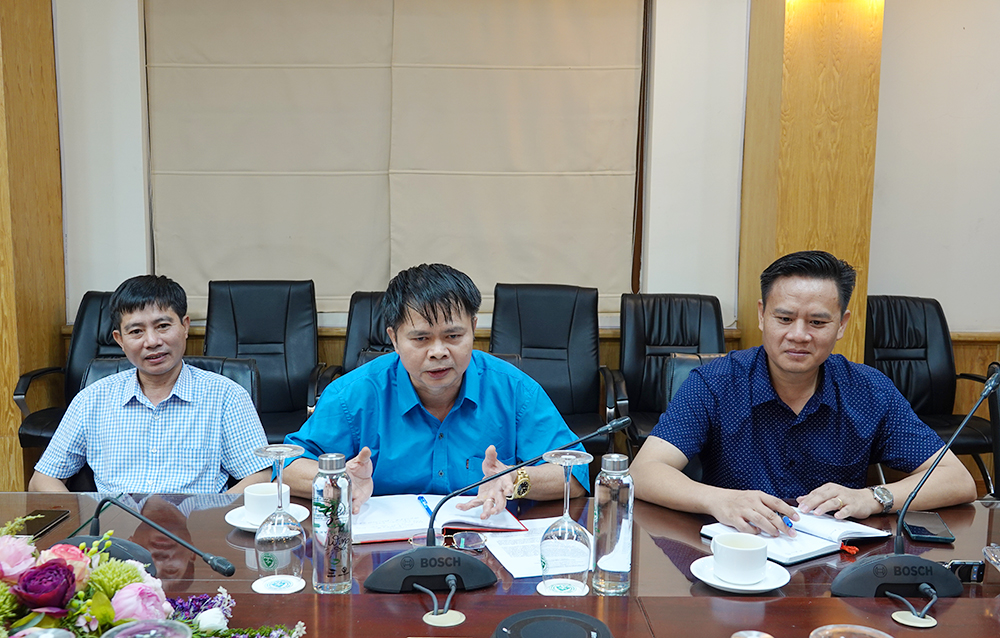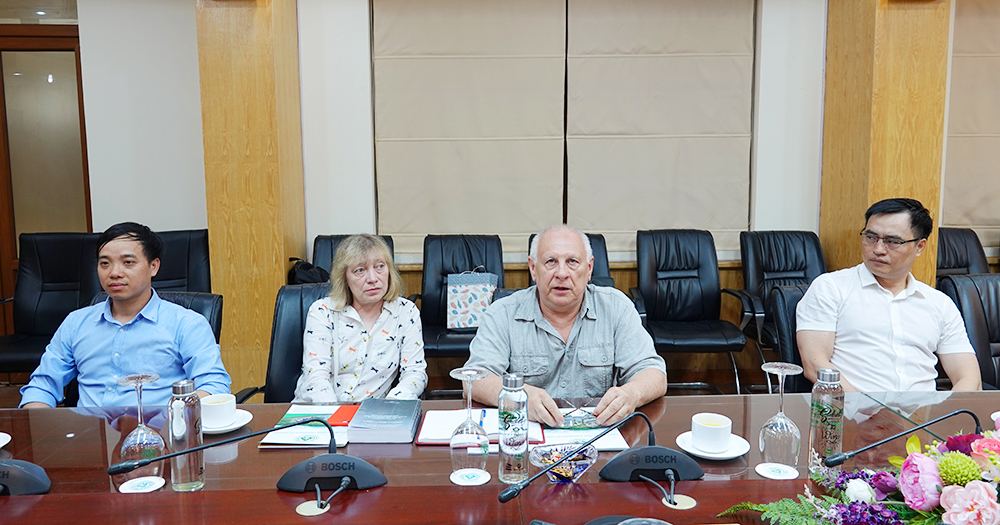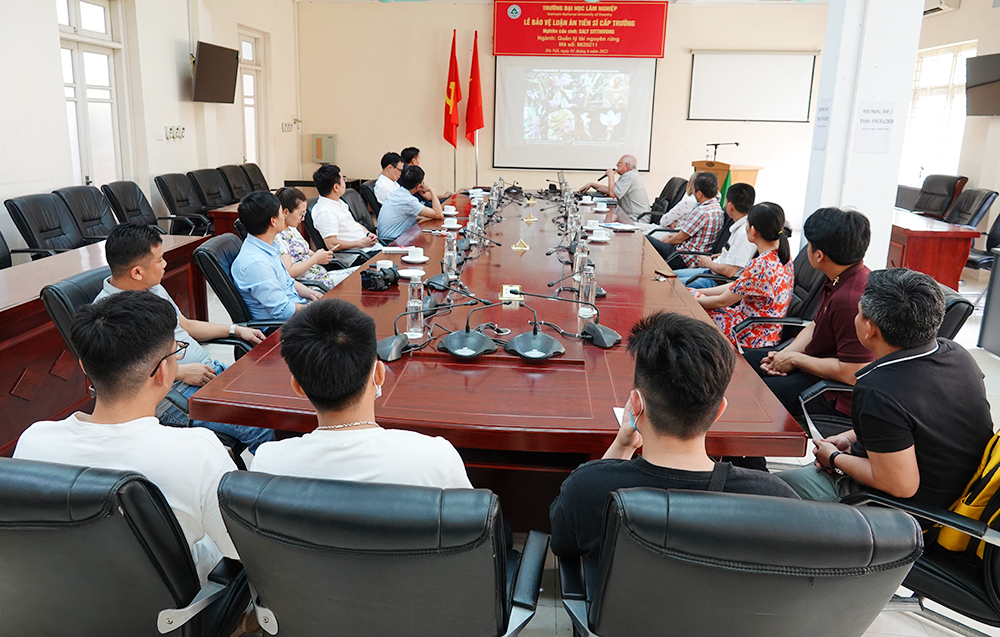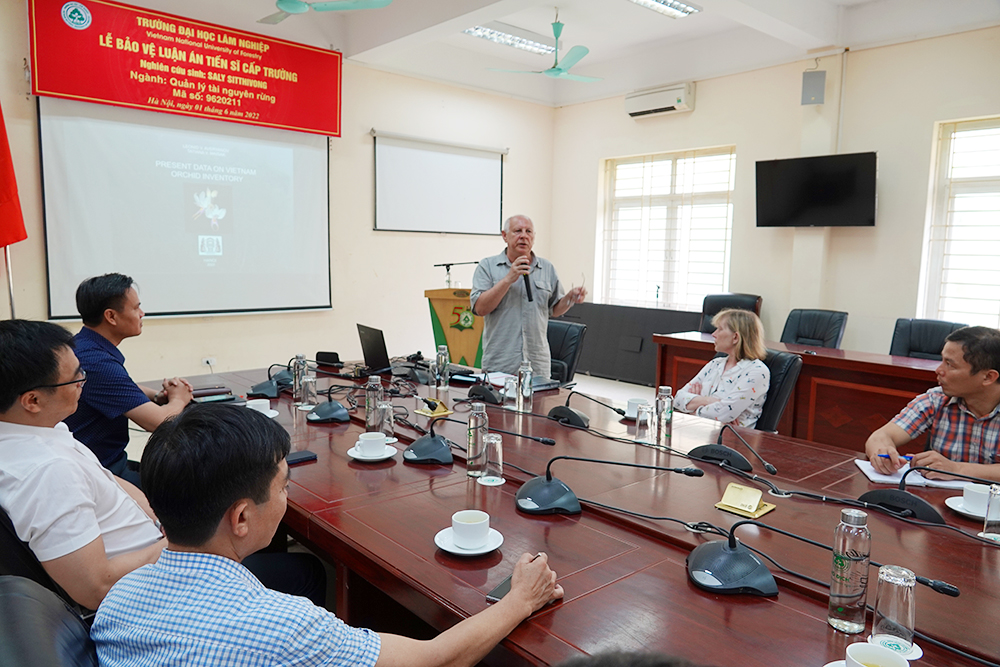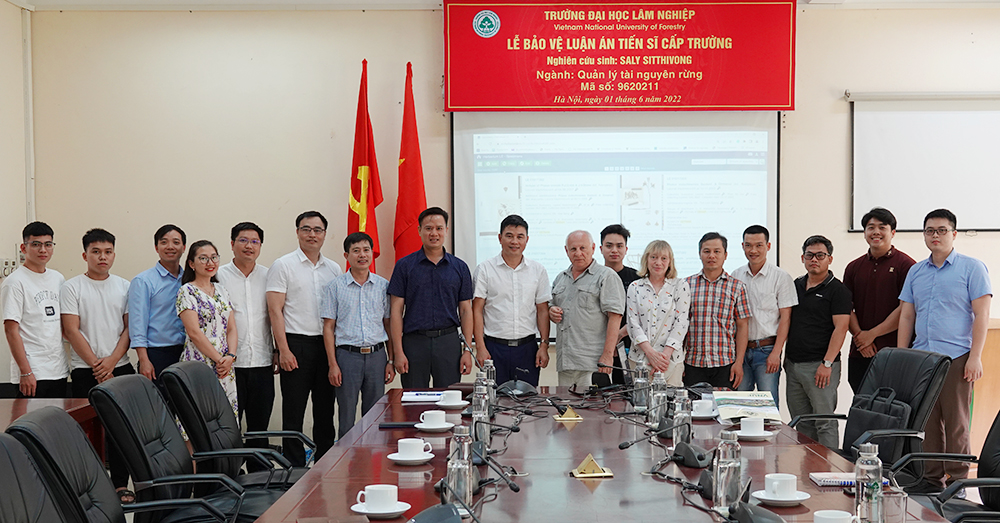 All the meeting