Working with experts from the Nanjing Forestry University, China
24 tháng 5, 2019
Morning of May 21, 2019, Vietnam National University of Forestry (VNUF) had a meeting with staffs, experts from the Nanjing Forestry University, China led by Prof. Zhu Jiangang.
Attending the meeting was Asso.Prof. Dr. Bui The Doi - Vice President; Leaders and staffs of International Cooperation Division, Academic Affairs Division, Graduate Study Division, as well as staffs and lecturers who studied at Nanjing Forestry University, China.
At the meeting, Asso.Prof. Dr. Bui The Doi - Vice President delivered a speech to welcome the delegation. At the same time, he thanked the leaders and staffs of Nanjing Forestry University, China for training high-quality human resources for VNUF. After completing the training program at Nanjing Forestry University, China, they have returned to Vietnam. They have made a lot of contributions to the University and many staffs have held important positions at VNUF.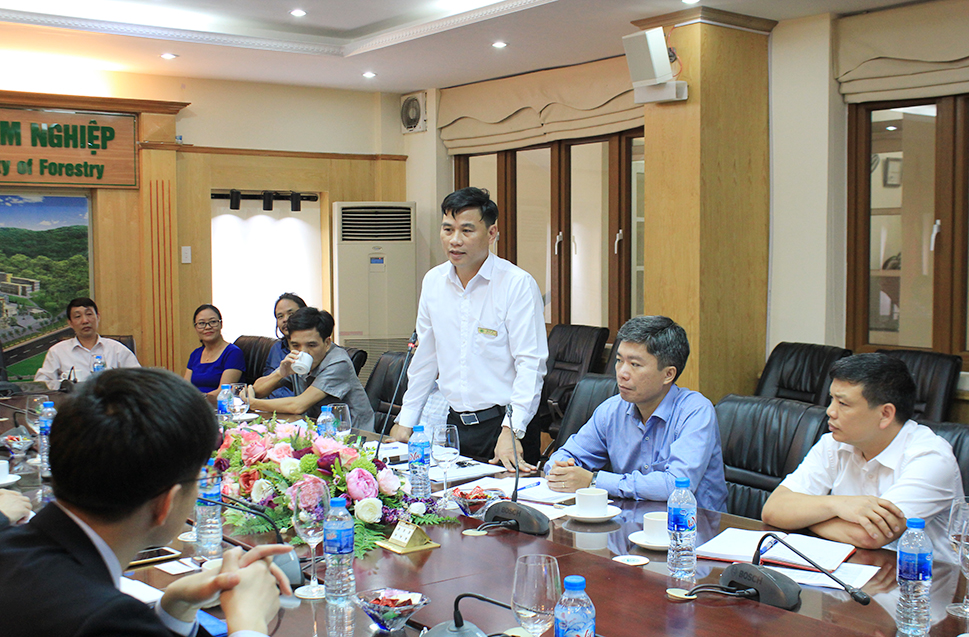 Asso.Prof. Dr. Bui The Doi - Vice President
And by that, the leaders of the University wanted that in the coming time, the two universities will have specific development steps in training, scientific research and some other areas of mutual concern.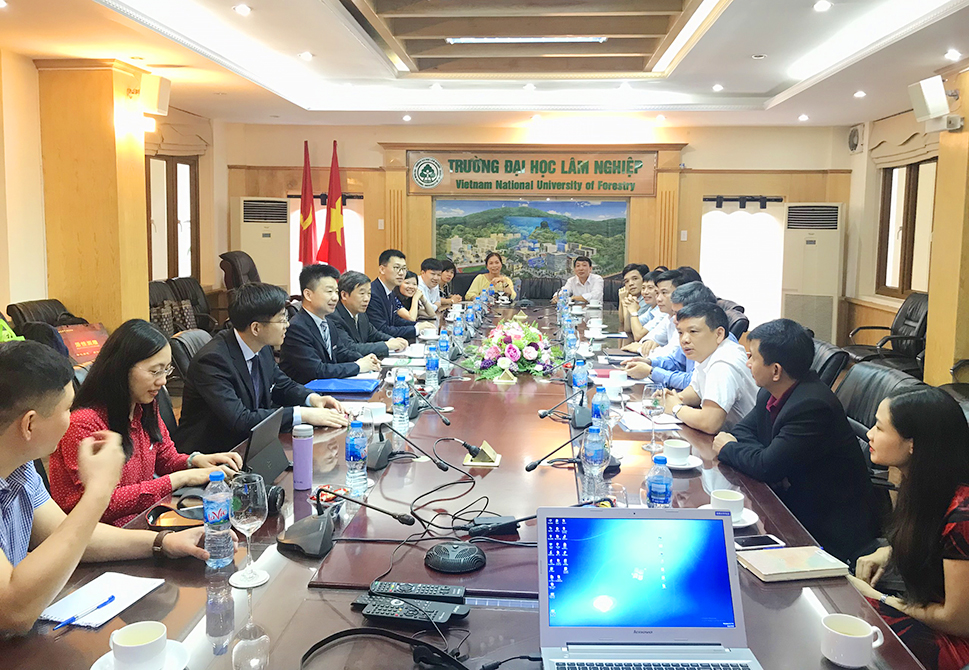 Professional discussion
After listening to an overview of the training programs, research and strengths of the two universities.
In an intimate and open atmosphere, the two sides discussed a number of future cooperation and research programs in the fields of forestry, wood industry, landscape architecture, engineering and business and management. Two sides also discussed to implement training programs, exchange of lecturers and students, joint training for undergraduate and graduate levels. Representatives of Nanjing Forestry University, China thanked the reception of VNUF, and expressed confidently that in the future, cooperation activities on research and training between the two universities will be further developed.
In the content of the working program, the delegation from Nanjing Forestry University, China had a seminar to exchange and introduce VNUF's staffs and students about opportunities for studying abroad at Nanjing Forestry University. They introduced an overview of undergraduate, master's and doctoral programs, the scholarship program; necessary requirements and conditions to enrol; steps to prepare documents ect. Experts also spent a lot of time answering questions from officials and students about above issues.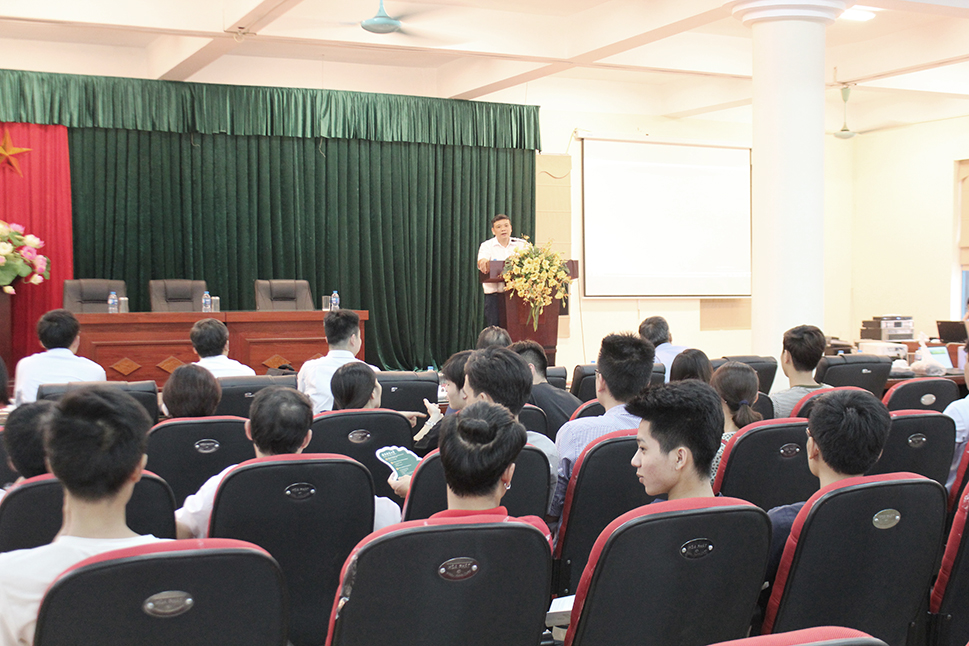 Asso.Prof. Dr. Cao Quoc An - Head Of Personnel Organization Division
The meeting and seminar were successfully concluded. It opened many opportunities and cooperation activities between the two universities such as: exchange of experts and lecturers; many opportunities for full scholarships to study at Nanjing Forestry University. This is also a bridge to develop cooperative training programs in the future and contributing to the development of international cooperation, training and research of the two universities in the future.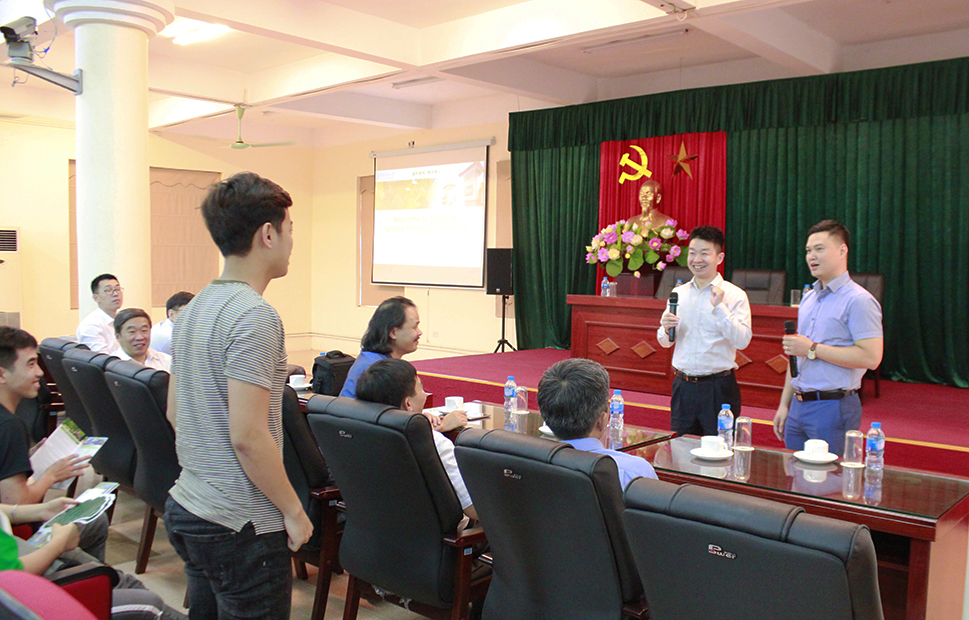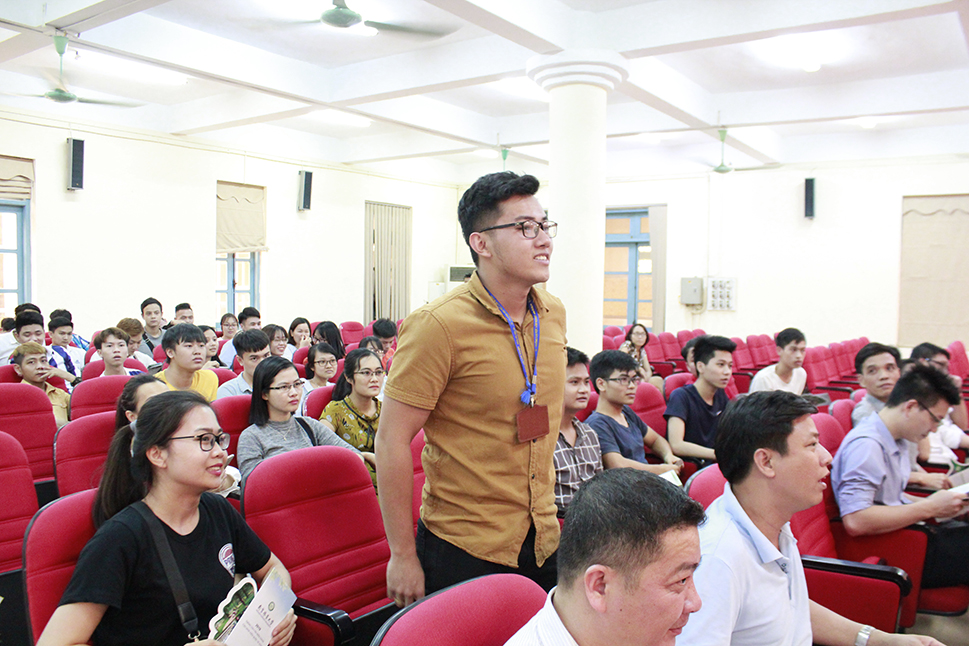 Staffs, experts and students' discussions