Introduction of Vietnam National University of Forestry - History and development
12 tháng 10, 2017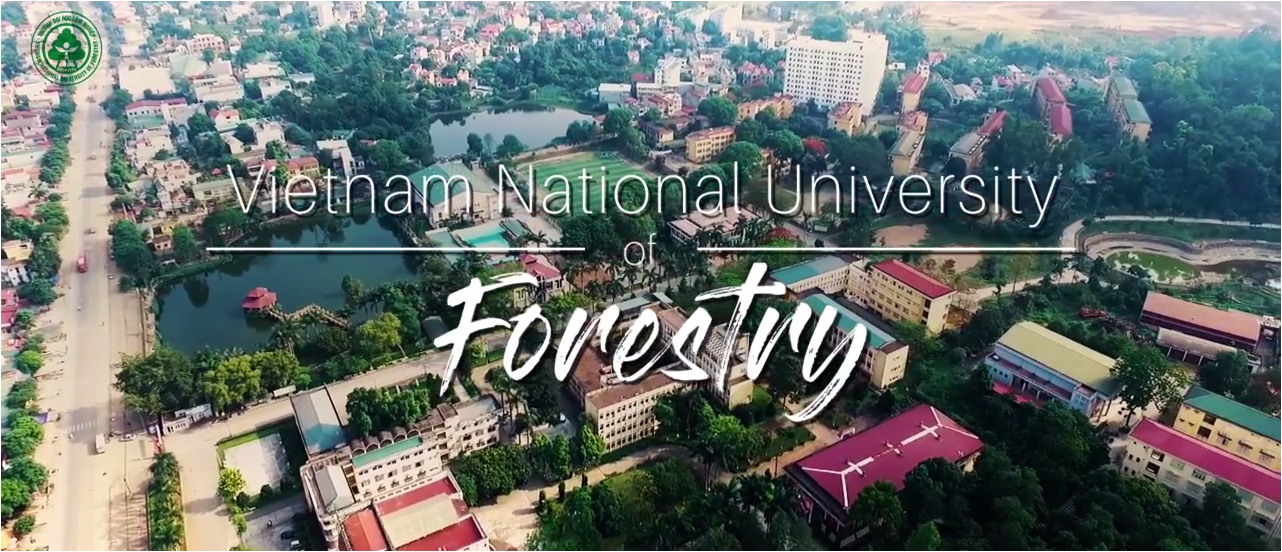 Vietnam National University of Forestry was established on 19 August, 1964 according to Decision No.127/CP dated 19/08/1964 of the Government Council on basis of separation of Faculty of Forestry Sciences and Mechanized group of forest exploitation of Hanoi University of Agriculture (now Vietnam National University of Agriculture)
In the period of 1964-1984: The University's head office was located in Dong Trieu, Quang Ninh Province. In this period, the University implemented the task of university-level personnel training for the forestry sector, it had 03 faculties, 04 training majors in the forestry sector.
From 1984 until now, the University's head office has been located in Xuan Mai town, Chuong My, Hanoi. In this period, the university has implemented the development strategy of multidisciplinary, multi-level and multi-sector university to meet human needs and deal with scientific and technological tasks of the country.
In 2008, the University established the Second campus which is located in Trang Bom town, Trang Bom District, Dong Nai province, on basis of merger and upgrade of Forestry High School No. 2 of Ministry of Agriculture and Rural Development to meet the personnel training need in the forestry sector for the southern provinces. In 2016, Ministry of Education and Training signed Decision on establishing Vietnam National University of Forestry Southern Campus.
Currently, the University is training 34 university level majors (Natural Resources Management (in English) Accounting Agricultural Economics Agricultural Extension Automotive Engineering Technology Biotechnology Business Administration Construction Engineering Crop Science Economics Ecotourism Environmental Science Forest Resource Management Forestry Industrial Design Information Systems Interior Design,Land Management Landscape Architecture Livestock Industry Material Technology Mechanical Techniques Mechatronics Engineering Technology Natural Resources Management Plant Protection Post-harvested Technology Real Estate Resource Management and Environment Silviculture Social Work Tourism and Service Management Urban Forestry Veterinary Wood Processing Technology); 11 master majors (Economic Management Environmental Science Forest Resources Management Land Management Mechanical Techniques Silviculture Wood Technology,Tropical Forestry (in English) Agriculture Economics Applied Art Biotechnology) and 06 doctoral majors (Mechanical Techniques Silviculture Wood Techniques,Agricultural Economy Forest Resources Management Forest Inventory and Planning).
Since 1964, the University has trained over 42,000 undergraduates, 4,000 graduate students, and nearly 100 PhD candidates. The university has also trained over 400 international students at both undergraduate and graduate levels. The officers graduating from Vietnam National University of Forestry have been having an important contribution to the sector development, comprehensive socioeconomic development on the whole country, including many comrades who have been undertaking many key positions of the Party and the State from the central to the local. In addition, the university has trained more than 300 engineers, masters for the countries: Laos and Cambodia.
Vietnam National University of Forestry has cooperated with more than 130 universities and research institutes from the USA, Canada, Japan, Germany, Switzerland, Sweden, Russia, Finland, the Netherlands, Australia, Spain, Belgium, France, Italy, South Korea, China, Malaysia, Thailand, the Philippines and Laos and with international organizations such as FAO, UNDP, WB, IUCN, FFI, CIFOR, WWF, ITTO, JICA, ICRAF, GIZ, DAAD, KOICA.etc..
With these achievements, Vietnam National University of Forestry has been awarded many honorable titles: Labour Hero of reform era in 2009; First class independence medal in 2014, Second class independence medal in 2004, Third class independence medal in 1994; First class labour medal in 1989, Third class labour medal in 1984 and 1996; Second class labour medal in 2006 for Facility 2; Emulation Flag of Government in 2008. The university has been awarded by Laos Government: Medal of Freedom in 1984; Friendship Medal in 2000. The university has been awarded the emulation flag of Ministry of Education and Training in 1993; that of Ministry of Defense in 2000; Ministry of Agriculture and Rural Development (2003, 2007, 2013) and Certificate of Merit from the ministries, branches and provincial and district administrative units...