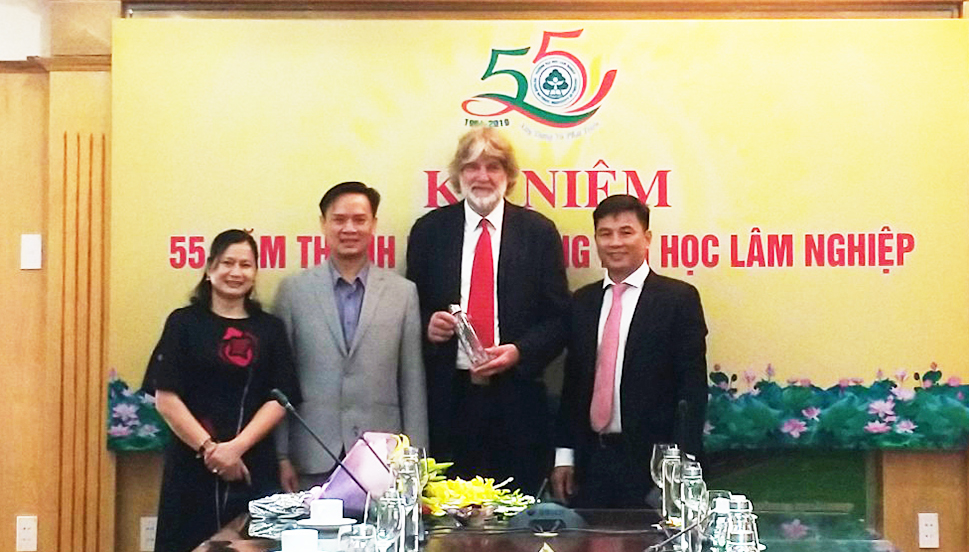 On the morning of November 15, 2019,VNUF solemnly held a ceremony to award Certificate of Excellent Contribution to Prof.Dr. Jurgen Pretzsch - Director of the Institute of International Forestry and Forest Products, Dresden Technology University, Germany, acknowledged outstanding contributions to the University.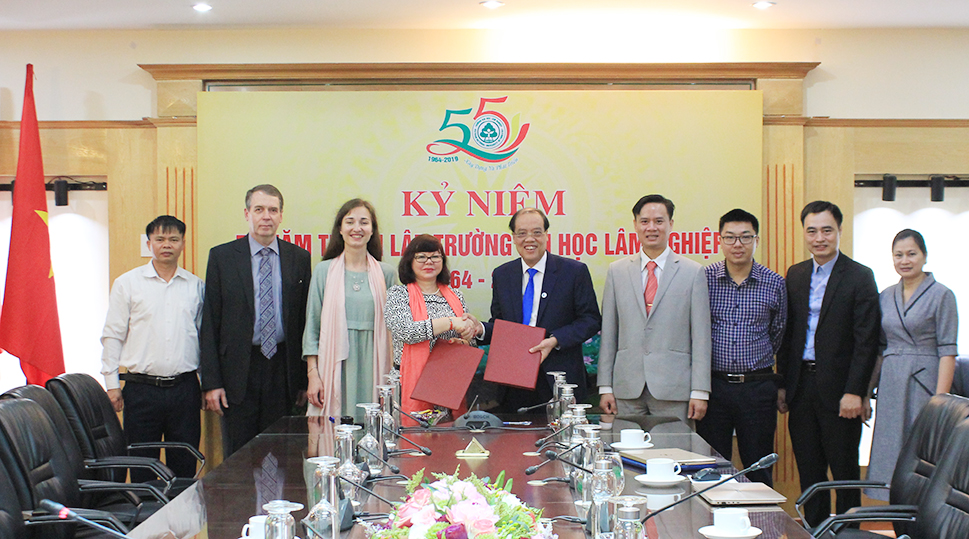 In the morning of November 13, 2019, Prof.Dr. Tran Van Chu - the President of VNUF with Prof.Dr. Elena Kudryashova - the President of the Northern (Arctic) Federal University named after M.V. Lomonosov had a meeting and signed a memorandum of cooperation of VNUF and NarFU. Attending the signing ceremony, there were directors from International Cooperation Division, Postgraduate Office, Faculty of Forest Resources and Environment Management.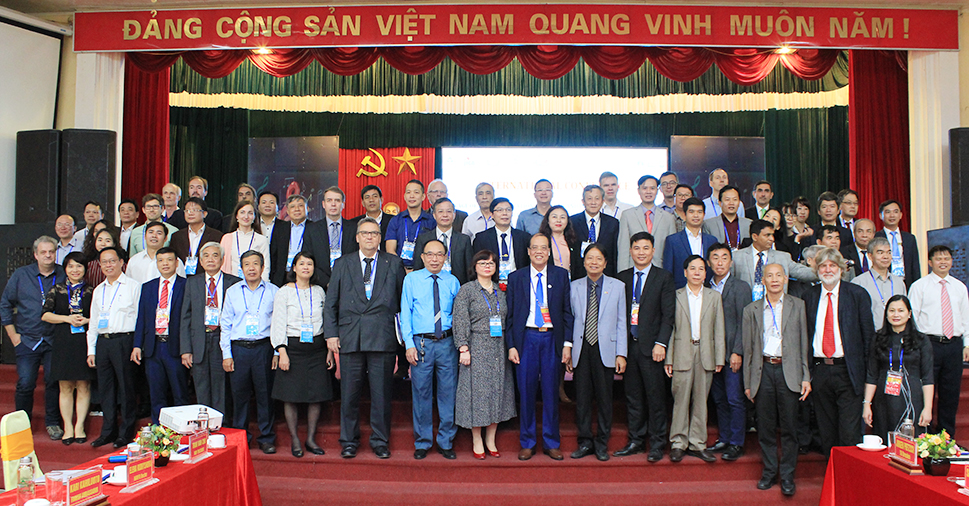 In the framework of the 55-year Anniversary of Vietnam National University of Forestry's (VNUF) Foundation Program, on the morning of November 12, 2019, VNUF organized the International conference "Linkage of higher education, research and international integration to sustainable forest management and bio-economy"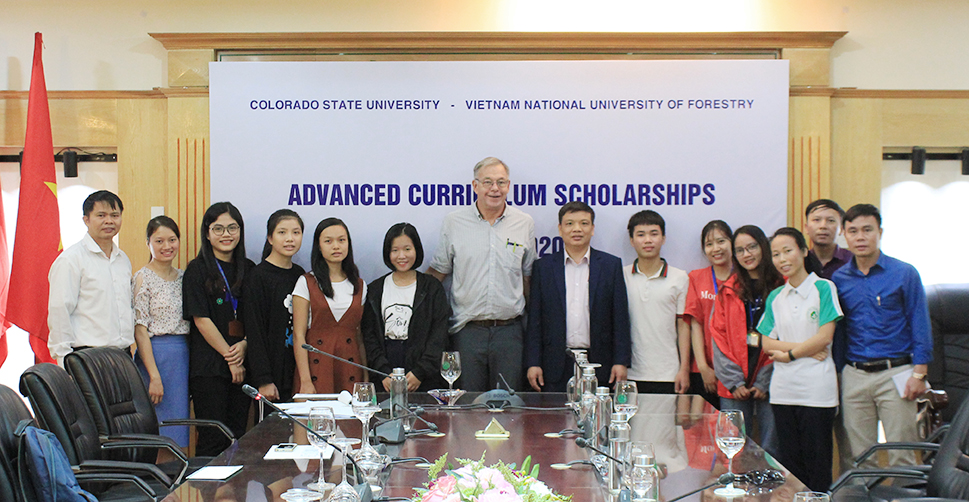 In the morning of October 31, 2019, Prof.Lee H. Macdonald awarded the scholarships of Colorado State University, USA to 08 students of advanced program in which were some students in reduced circumstances.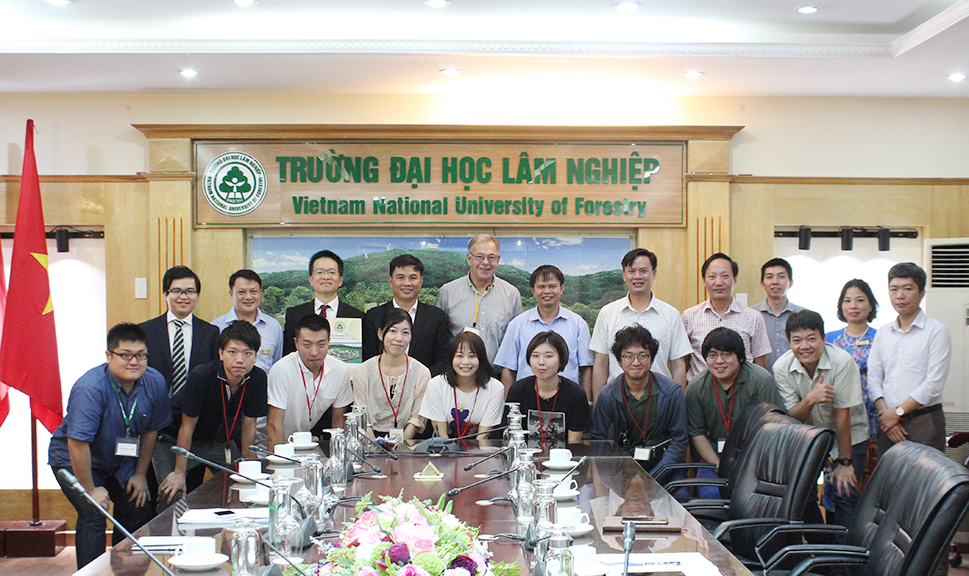 In the morning of October 28, 2019, Vietnam National University of Forestry welcomed and worked with experts from Tokyo University of Agriculture and Technology (TUAT), Japan and Colorado State University (CSU), USA.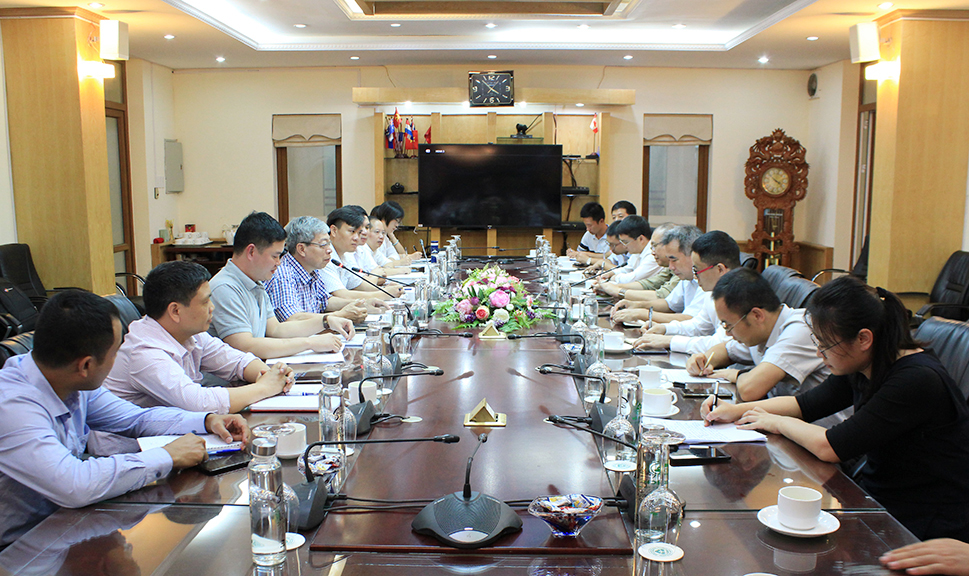 In the afternoon of October 24, 2019 Vietnam National University of Forestry (VNUF) had a working session with a team of experts from the Guangxi Forestry Research Institute of China (GFRI) led by Prof. Dr. Ma Jin Lin - Deputy Director of the Institute