Working with experts of GIZ, Germany
30 tháng 8, 2019
August 29, 2019 Vietnam National University of Forestry (VNUF) had a meeting with experts of GIZ, Germany. They are working in Vietnam.
Attended the meeting was Asso.Prof.,Dr. Bui The Doi - Vice president; Ass Prof., Dr. Hoang Van Sam - Head of International Cooperation; and staff, lecturers, scientists who are interested.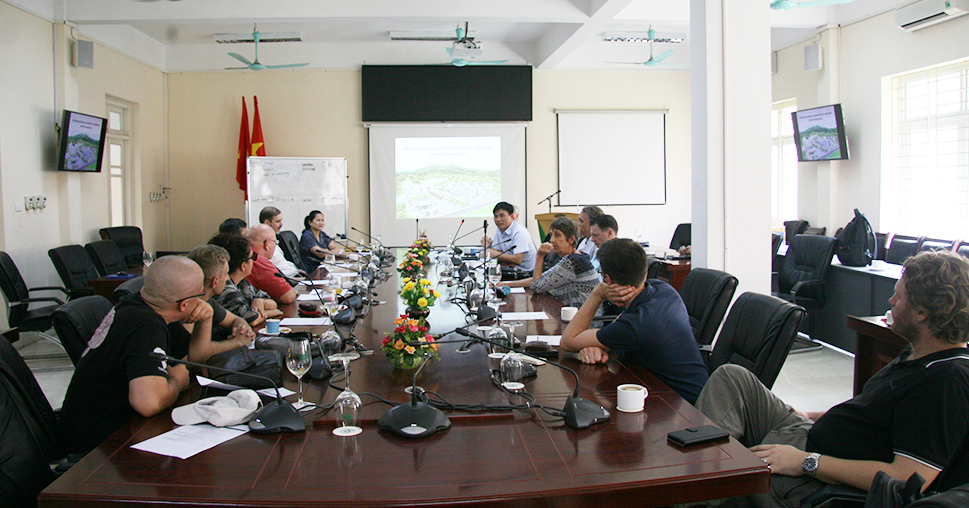 Professional discussion
At the meeting, participants listened to an introduction of VNUF and results of cooperation between VNUF and international universities, research institutes and organizations in recent years as well as cooperation results between VNUF and GIZ, Germany.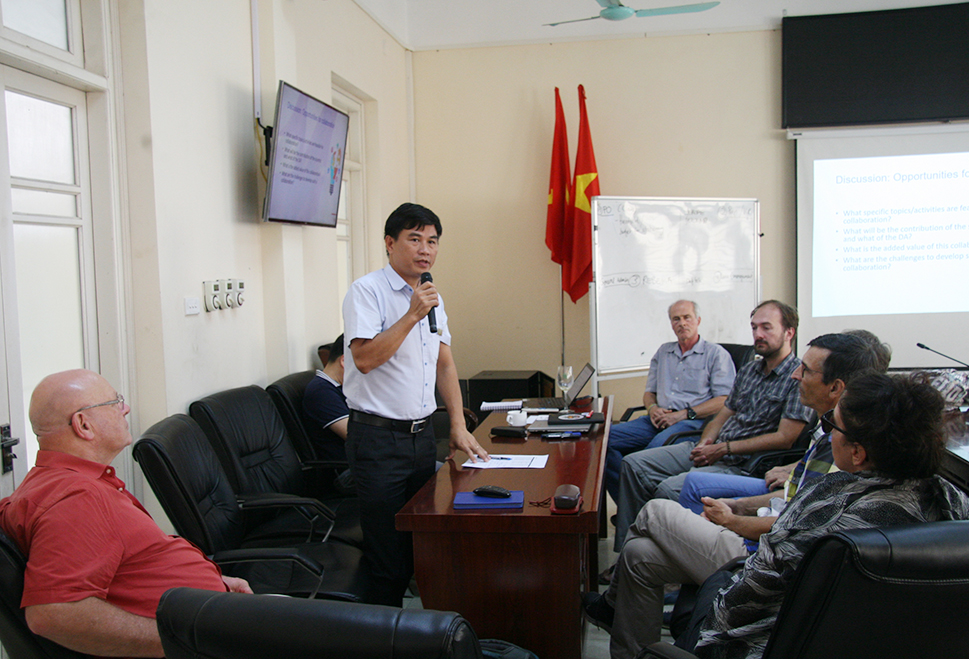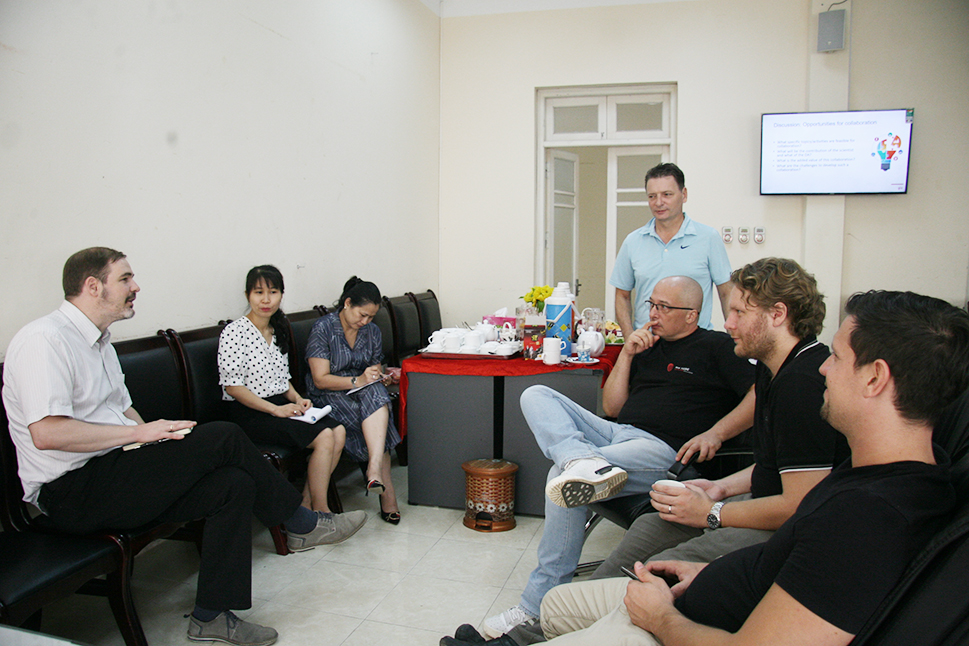 Discussed and proposed cooperation programs in the near future
Participants exchanged and discussed to seek cooperation opportunities in the coming time, emphasizing specific cooperation programs that the two sides implemented with the participation of lecturers, Vietnamese scientists and VNUF, and presented challenges in the implementation of these cooperation programs.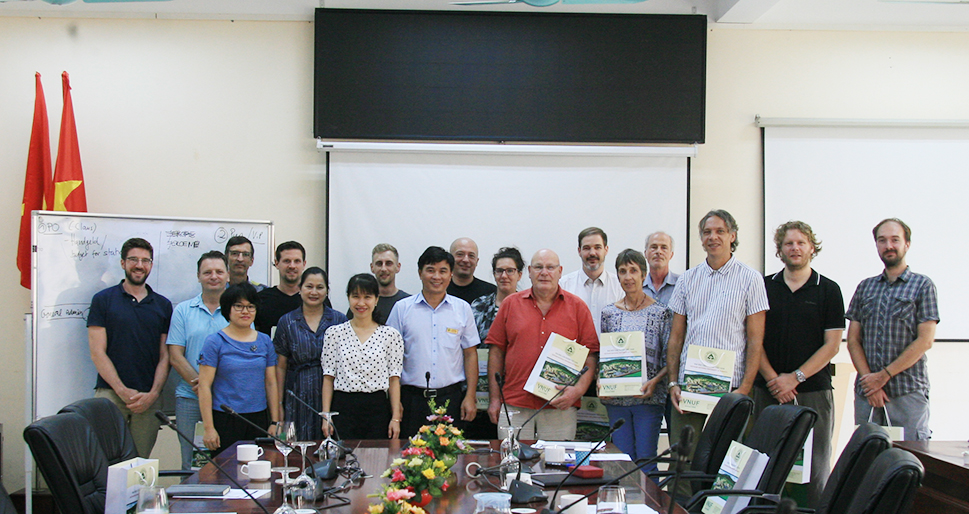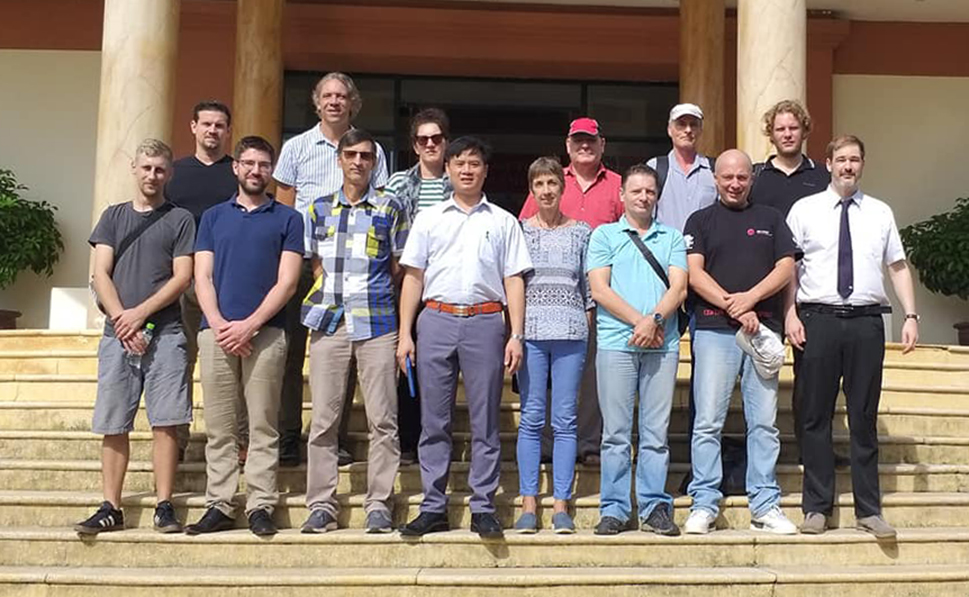 Meeting participants
Speaking at the meeting, Asso.Prof.Dr. Bui The Doi, Vice president, thanked GIZ organization and GIZ experts working at the University; expressed his desire to promote more cooperation in research, project implementation, human resource development, and development of the University's training programs in the future.