Working and Signing MOU with the Northern (Arctic) Federal University named after M.V. Lomonosov
15 tháng 11, 2019
In the morning of November 13, 2019, Prof.Dr. Tran Van Chu - the President of VNUF with Prof.Dr. Elena Kudryashova - the President of the Northern (Arctic) Federal University named after M.V. Lomonosov had a meeting and signed a memorandum of cooperation of VNUF and NarFU. Attending the signing ceremony, there were directors from International Cooperation Division, Postgraduate Office, Faculty of Forest Resources and Environment Management.
At the meeting Prof.Dr. Tran Van Chu - the President thanked Prof. Dr. Elena Kudryashova and other officials and scientists of NarFU participated in the International conference and the 55th Anniversary of VNUF's Foundation Ceremony. The President beleived and highly appreciated the potential for cooperation between the two universities in the coming time.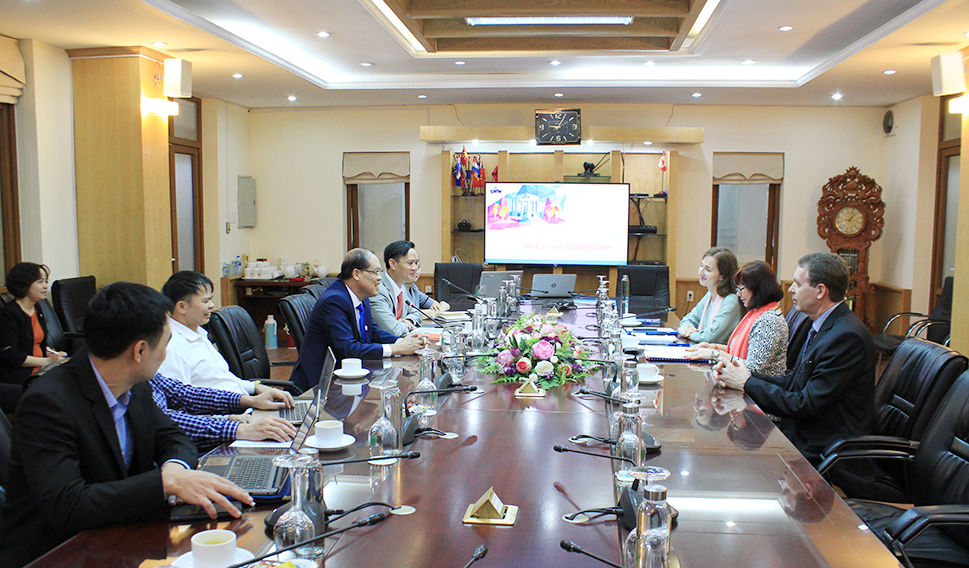 Discussion of the meeting
On behalf of the delegation from Northern Lomonosov University, Russian Federation, Prof. Dr. Elena Kudryashova - President of NarFU thanked the enthusiastic welcome of leaders and staffs of VNUF; appreciated the success of international conference "Linkage higher education, research and international integration to sustainable forest management and bio-economy" which VNUF has just organized on November 12. Beside, VNUF is the first partner in the field of forestry in Vietnam.
After listening to the NarFU representative presenting the cooperation opportunities, the two sides of Universities discussed a number of cooperation programs in undergraduate, masters and doctoral training; jointly implement research projects on forests and forest management, bio-economy, timber technology, economic management etc.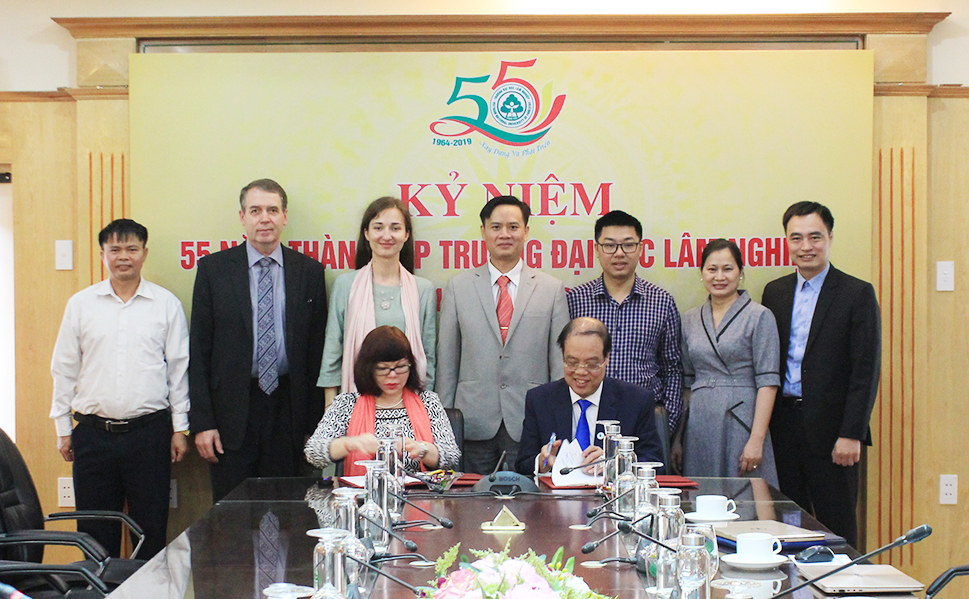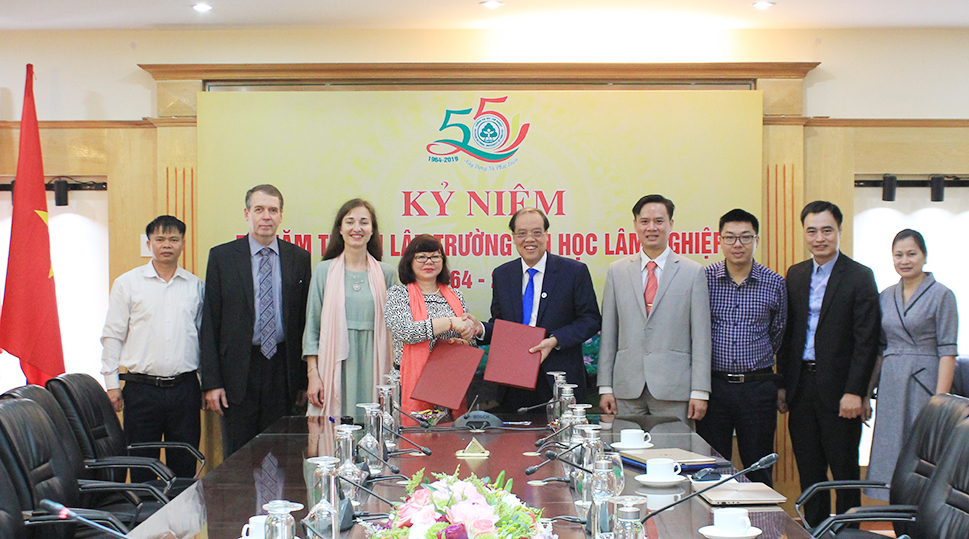 Signed MoU of VNUF and NarFU
Presidents of two University signed MoU as a mark of new cooperation between Vietnam and Russia in the future.