Working meeting with a delegation from United States Forest Service and Washington State, USA
16 tháng 1, 2020
In the morning of January 14, 2020, Mr. Kent Elliott - Representative of United States Forest Service, and delegation from United States Forest Service, Washington State, USA visited and worked at Vietnam National University of Forestry.
Attending the meeting were leaders, lecturers from Faculty of Forest Resources and Environmental Management, Faculty of Silviculture, International Cooperation Division, and Academic Affairs Division.
In the discussion, in order to seek opportunities for cooperation on improving the training quality, and scientific research activities, especially in the areas of forestry, natural resources and environment, developing lectures on law enforcement for rangers.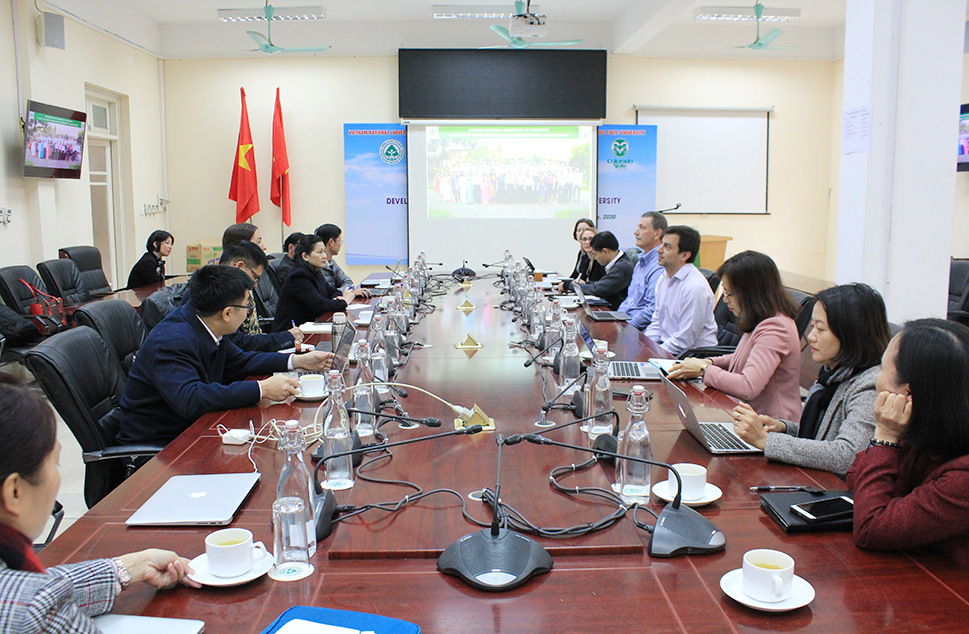 Discussion
At a separate meeting with trainee from Washington State training program, Assoc. Prof. Dr. Le Xuan Phuong - Vice Director of International Cooperation Division gave a greeting to delegation and presented of an overview of the forestry sector and forest management in Vietnam and the training and scientific research programs of the Vietnam National University of Forestry. The two sides discussed on forest resources, timber trade between Vietnam and USA, forest sector development program, and sustainable forest management in Vietnam.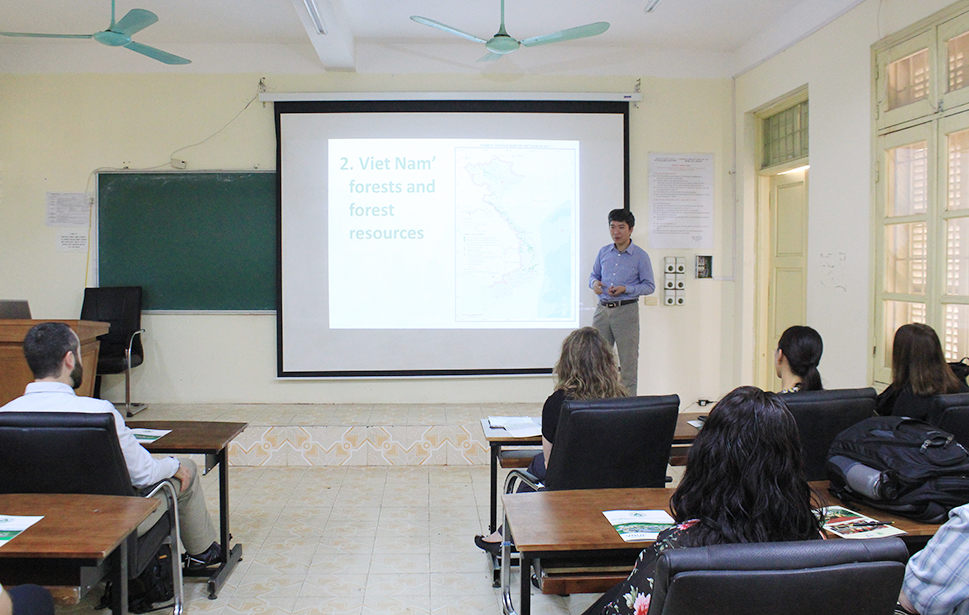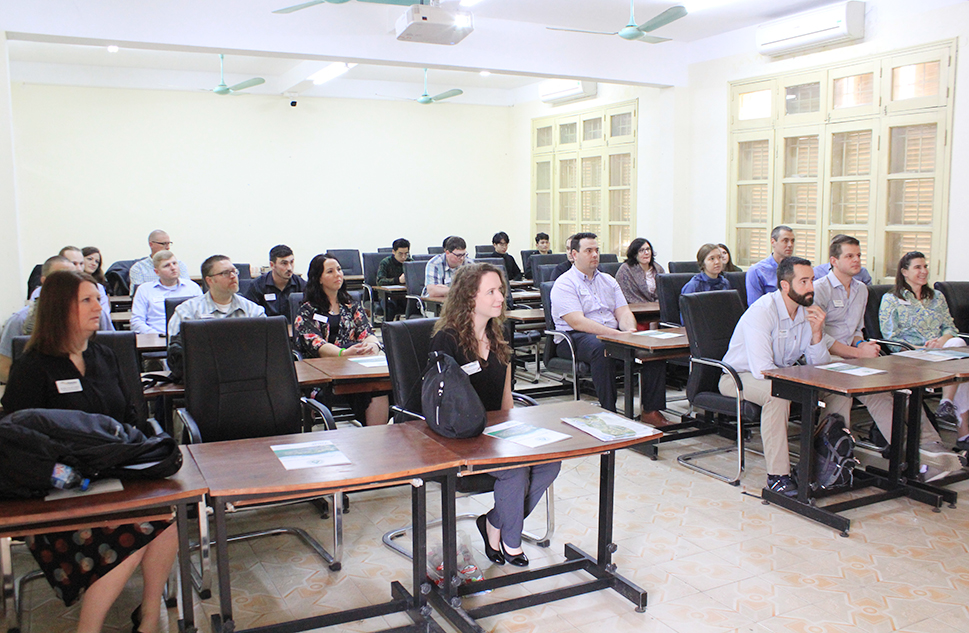 Students from Washington State training program