Morning of August 2, 2019, Vietnam National University of Forestry (VNUF) had a working meeting with Mr. Oemar Idoe - Chief advisor of the GIZ Sustainable Biodiversity Conservation and Use project, Germany.
Attending the meeting between GIZ and VNUF was Mr. Oemar Idoe - Chief Advisor of GIZ project; Ms. Jana Korner - expert of research program on Climate Change, Agriculture and Food Security (CCAFS),
Ms. Tran Thi Hoai Anh - GIZ Coordinator. About the VNUF was Asso.Prof.Dr. Hoang Van Sam - Director of International Cooperation Division, Asso.Prof.Dr. Le Xuan Phuong and Asso.Prof.Dr. Tran Thi Thu Ha - Vice head of International Cooperation Department.
At the meeting, the two sides discussed and exchanged about the GIZ and the German Government will continue to support one more international expert working at VNUF for a period of 2 years. The two sides discussed the general principles, criteria and working mechanisms of the expert. Asso.Prof.Dr. Hoang Van Sam thanked GIZ and the German Government supporting and cooperating effectively with the University in training, scientific research and human resource development in the past and hoped that both sides will have more cooperation in the future.
In the framework of the working trip, Chief Advisor of GIZ and the delegation also had a meeting with the President of VNUF, Prof.Dr. Tran Van Chu.
Some photos at the meeting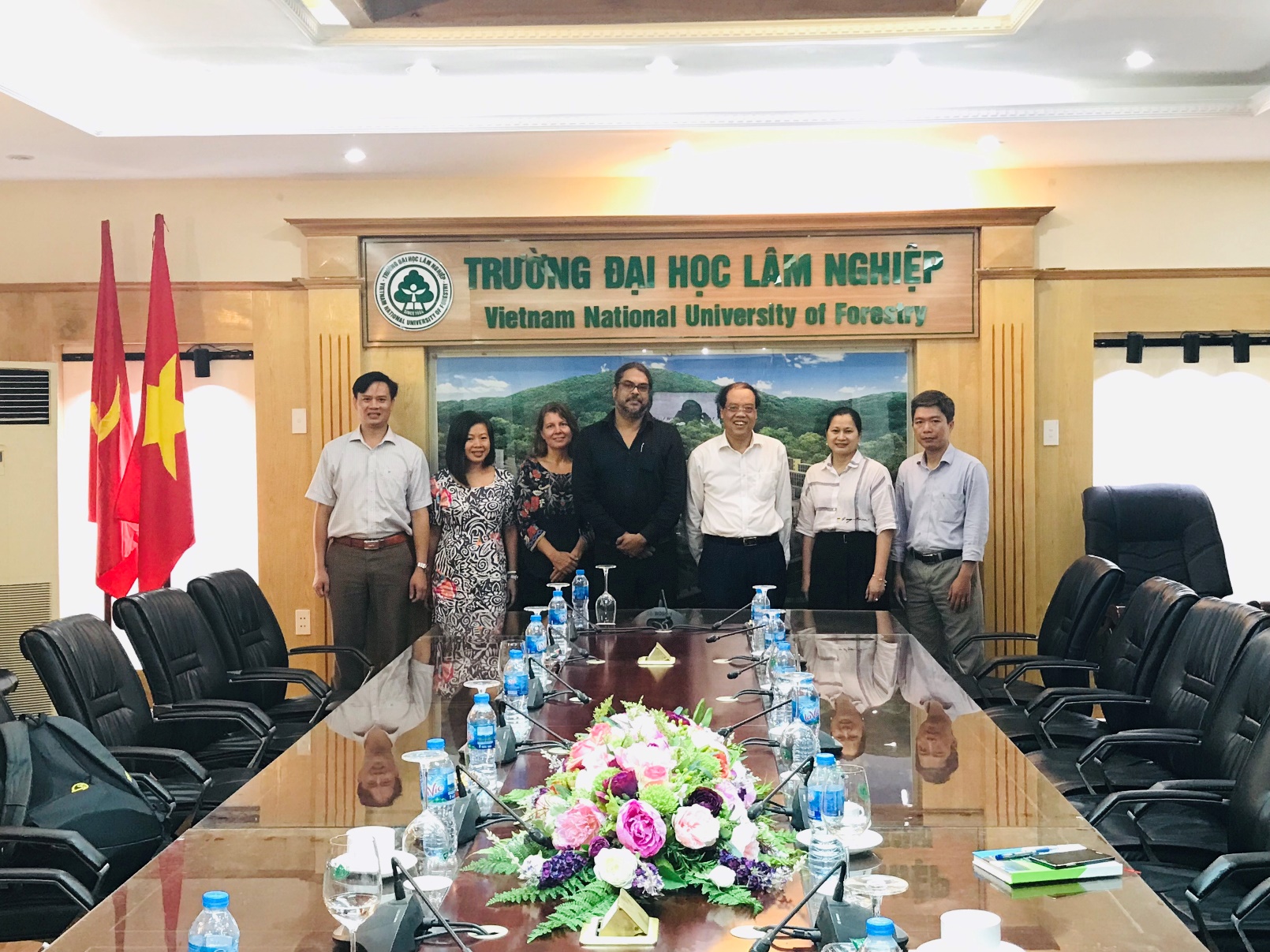 Meeting participants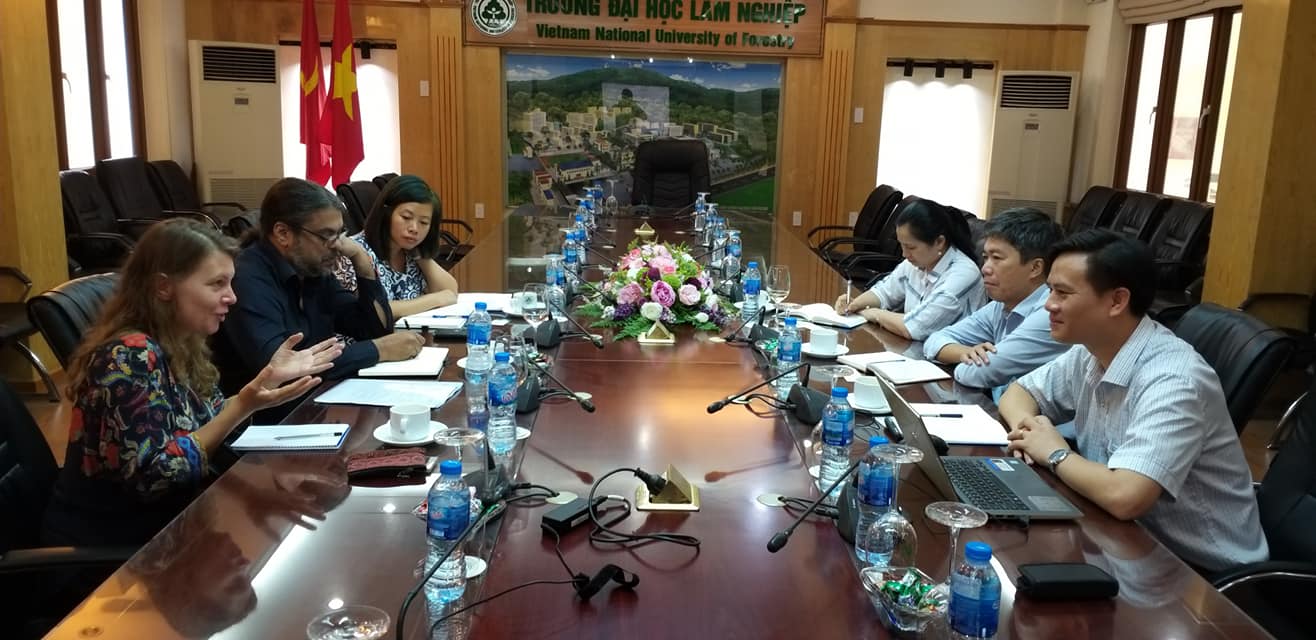 Cooperation discussions