International Conference "The 7th South East Asia Botanic Gardens Network" was held in Chiang Mai City, Thailand from 5 to 9 August, 2019.
Receiving an invitation of the leader of Southeast Asia botanical gardens association and director of Chiang Mai botanical garden, Thailand, the delegation of Vietnam National University of Forestry (VNUF), including Asso.Prof.Dr. Bui The Doi - Vice President; Asso.Prof.Dr. Hoang Van Sam - Director of International Cooperation Division, Asso.Prof.Dr. Vu Quang Nam – Vice Dean of College of Forestry Biotechnology, attended the international workshop: "The 7th South East Asia Botanic Gardens Network". The workshop was held in Chiang Mai City, Thailand from August from 5 to 9, 2019.
Attending the workshop were nearly 100 delegates, who are scientists studying plants, leaders of botanical gardens and international nature conservation organizations from 18 countries around the world.
Opening the workshop, Dr. Jean Linsky, coordinator of the network of botanical gardens in Southeast Asia, appreciated the active participation of countries, results of training to improve the capacity of staff and scientific research activities in the past time.
In the workshop framework, 32 reports were presented, focusing on sharing research results between member countries, introducing funding sources for training activities, training and scientific research; evaluating implementation results and proposing network plans in the future. Representative of the research group, Asso.Prof.Dr. Hoang Van Sam presented a research report on Plant conservation and Vietnamese botanical gardens. He also shared the project of building a national botanical garden at VNUF.
On the sidelines of the workshop, VNUF's scientists have had a lot of work with partners from the US, South Korea, Japan and members in Southeast Asia on opportunities for future cooperation.
The workshop is also an opportunity for scientists to share new research directions and propose collaborative research on plant conservation and biodiversity in the region. The 8th workshop will be held at the Makiling, Philippine Botanical Garden in 2021.
Some photos at the Workshop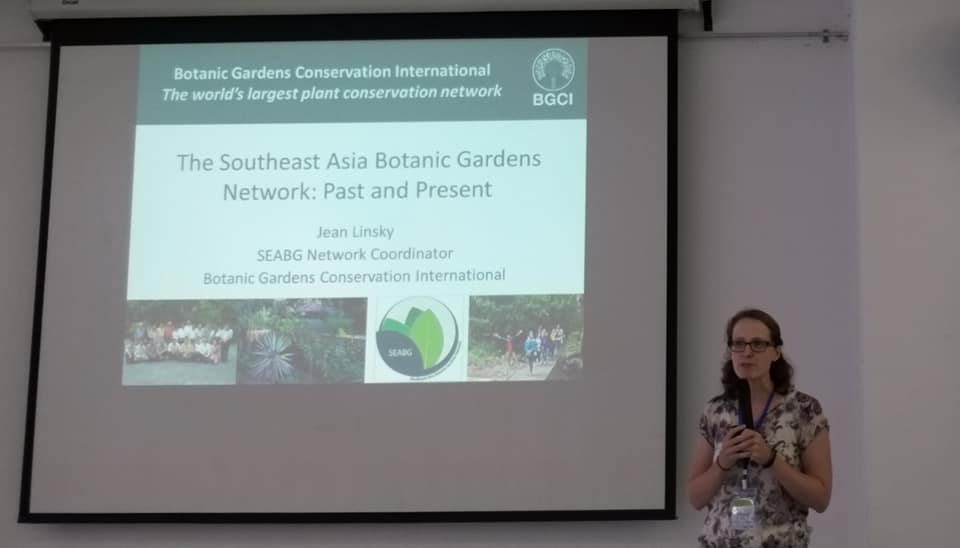 Dr. Jean Linsky, the coordinator of the network presented in the workshop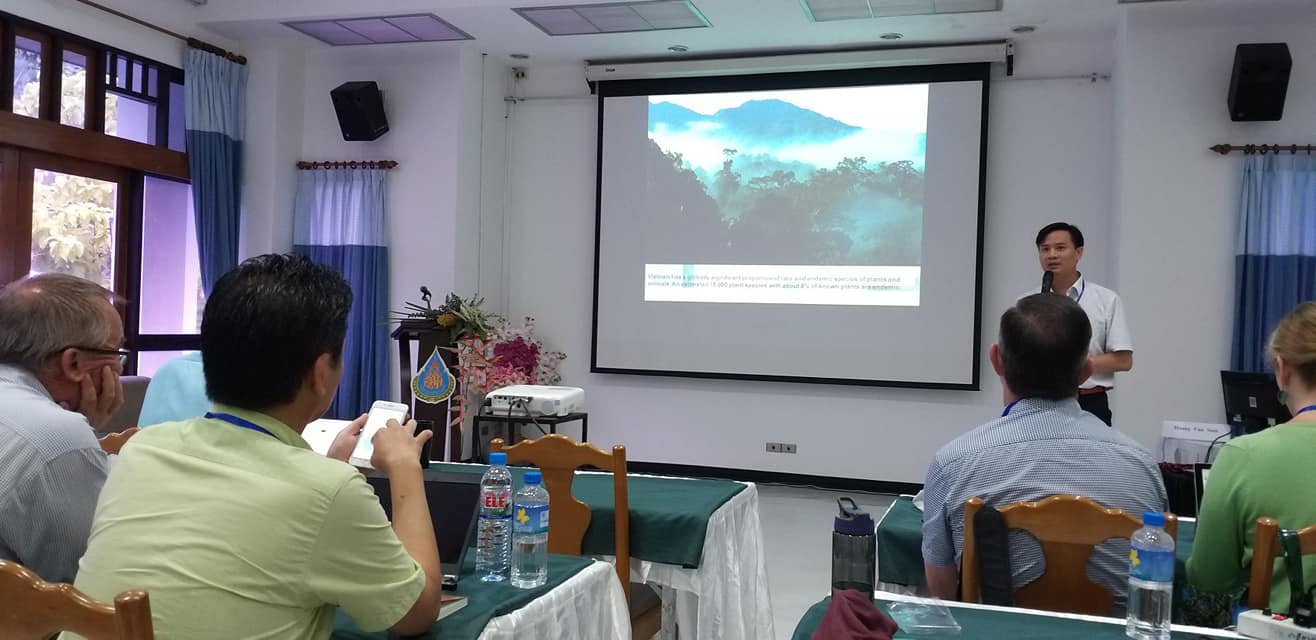 Asso.Prof.Dr. Hoang Van Sam's presentation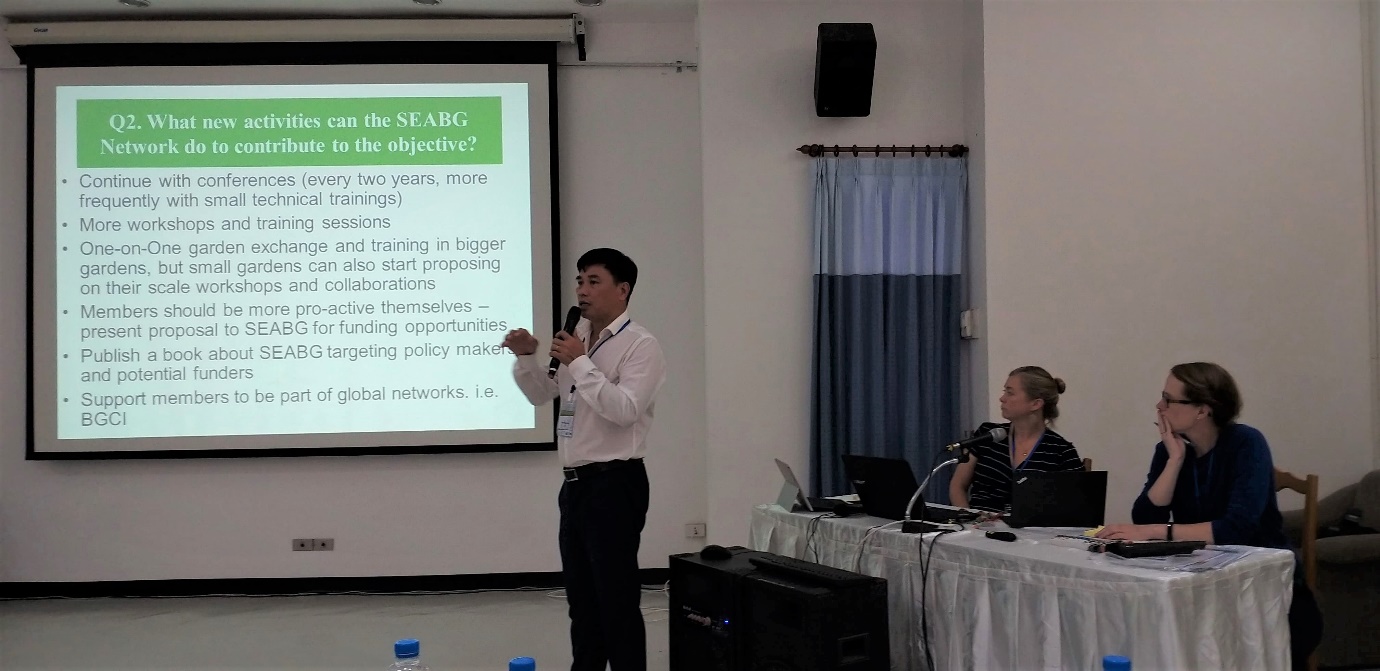 Asso.Prof.Dr. Bui The Doi's presentation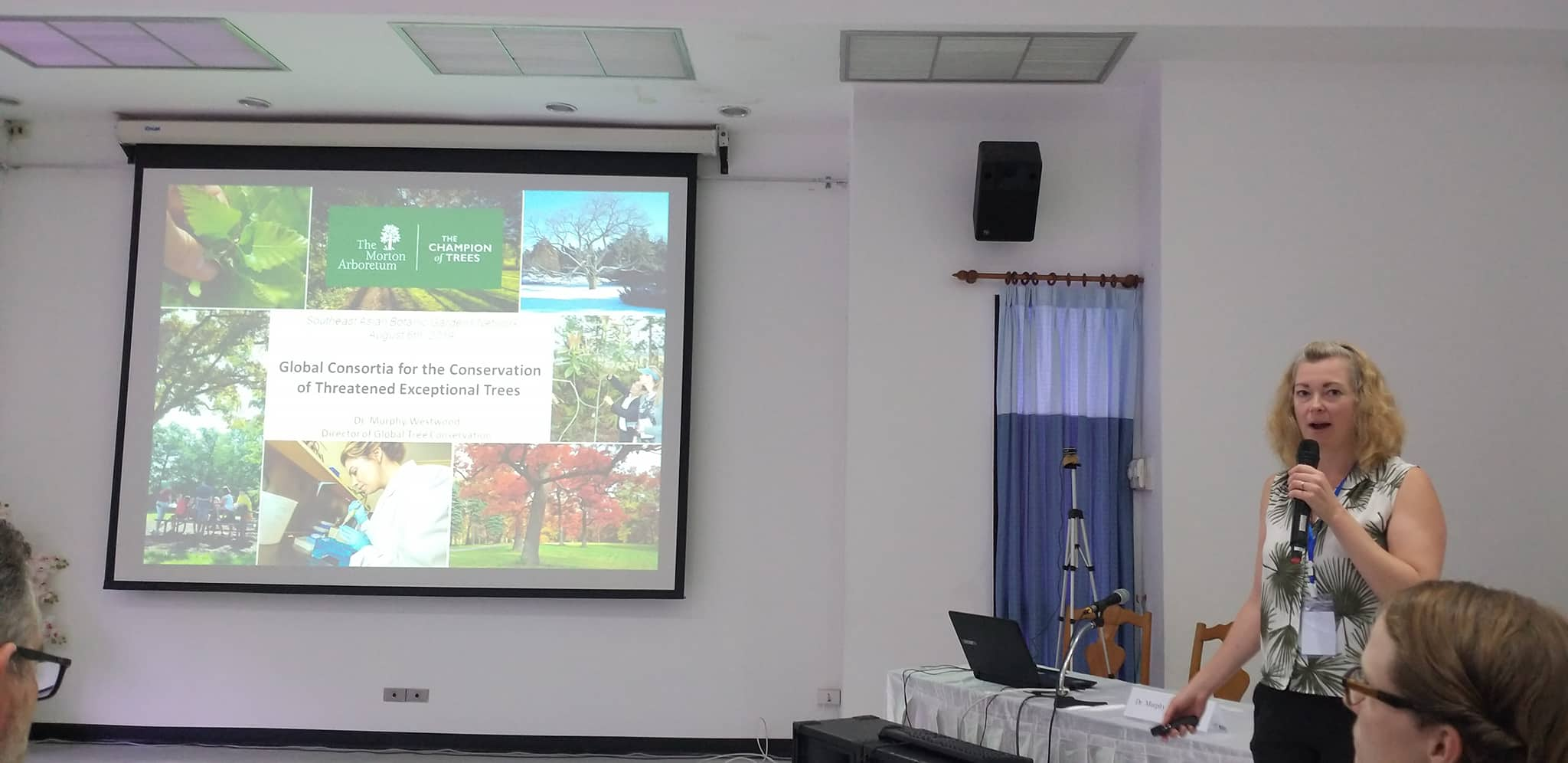 Dr. Murphy Westwood - Director of international tree conservation program presented the report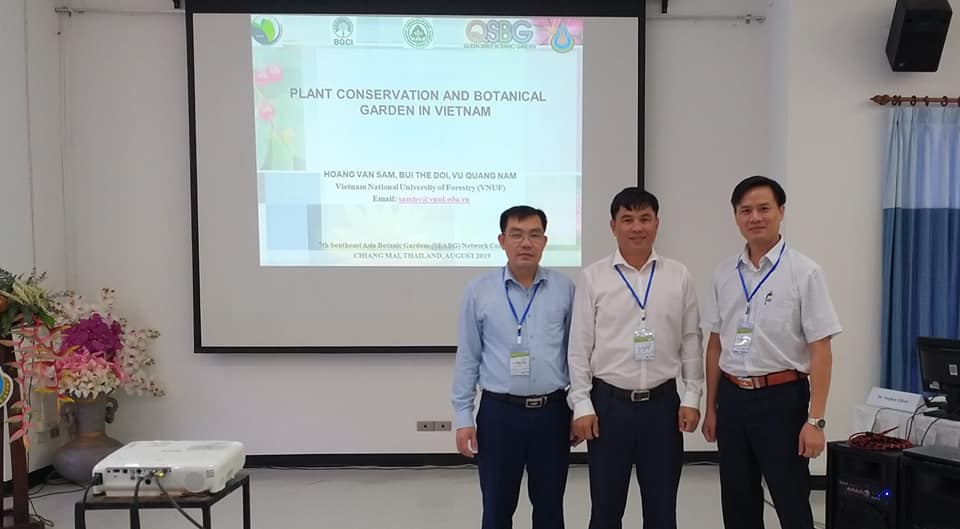 VNUF delegation attended the workshop
Workshop participants