Vietnam National University of Forestry, a leading university in Vietnam for training and scientific research in the fields of Forestry, Forest Product Processing, Natural Resource Management, Forestry Economics, Agriculture and Forestry Land Management and Forestry Technology. Every year, the university attracts students from many different countries, from regional countries such as Laos, Cambodia, Myanmar, Indonesia to further countries like Pakistan, Bangladesh, Germany, South Africa...
The University has been implementing international training programs at all levels: undergraduate to postgraduate, master to doctorate in the fields of Forestry, Natural Resources Management, Forest Product Processing ... Students participate these training programs are not only equipped with systematic, logic and update knowledge, but students are also equipped with skills such as computer skills, soft skills, teamwork skills to have easy access to reality and work later. This is also a very necessary condition to improve the employment of international students training at the University.
With a team of experienced and good knowledge lecturers, with a system of excellent classrooms, laboratories, modern equipment and beautiful green environment, VNUF has built trust from international students. A recent case in point, Farhad Ali, a Pakistani student, after graduating from the Master of International Forestry Program at the University, sent an email expressing gratitude to the University, and specifically to Prof. Dr. Tran Van Chu, President of the University and expressed his desire to continue being a PhD student at the University. An excerpt from Ali's email sent to the President:
"Dear Respected President Prof.Dr. Tran Van Chu
I hope my email finds you in good health and high spirits. I am Farhad Ali from Pakistan affiliation with Department of Forestry, Vietnam National University of Forestry I had finished the Master in Forestry from VNUF. I stayed here for the last 2 years I really like the learning methods and teaching staff here.
The scenery and other facilities like gyms, wimming pool, sports ground and transportation university provide for students is also very interesting for me the people I met from the university were very friendly and kind so I would really like to continue my PhD here, my master thesis research area focused on; Differences in the structure, Tree species composition and diversity of moist Temperate zone in Swat and Shangla District KPK province Pakistan. Today I want to know that if there is a PhD position in our university. Where I am candidly looking forward for continuing my educational pursuit for an advanced research program at the PhD level with a reputable and world known institution like ours.
Thank you very much for your consideration."
VNUF, with a long history, has been aiming to celebrate the 55th anniversary of the University's establishment, all the staff and lecturers of the University always make great efforts and dedication to create excellent human resources for not only Vietnam but also countries around the world. The University is a reliable destination for training and scientific research for international students in accordance with the slogan that Prof.Dr. Tran Van Chu, President of the University, stated: "Forestry steps up, the country is prosperous".
Some pictures of the graduation ceremony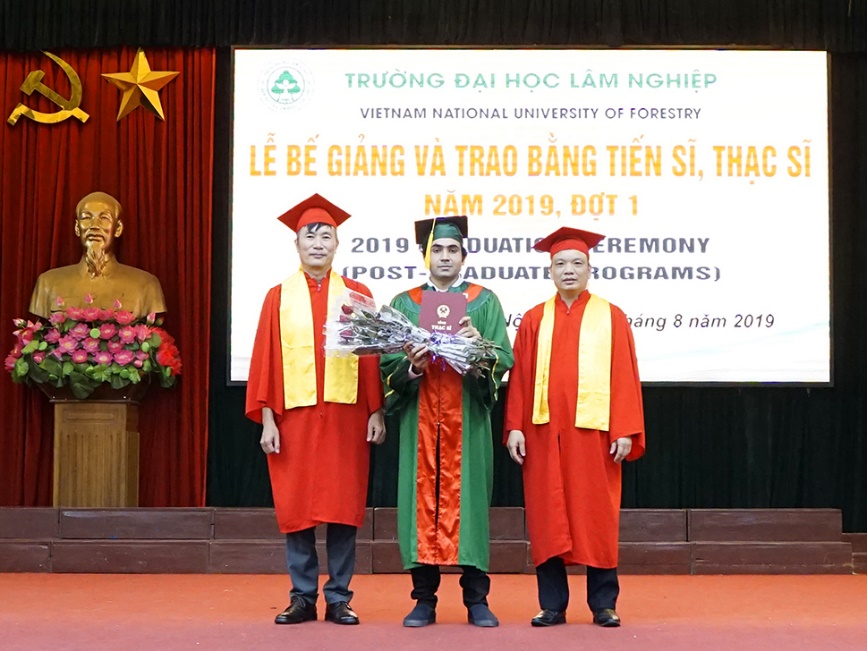 Farhad Ali in the ceremony to receive the master's certificate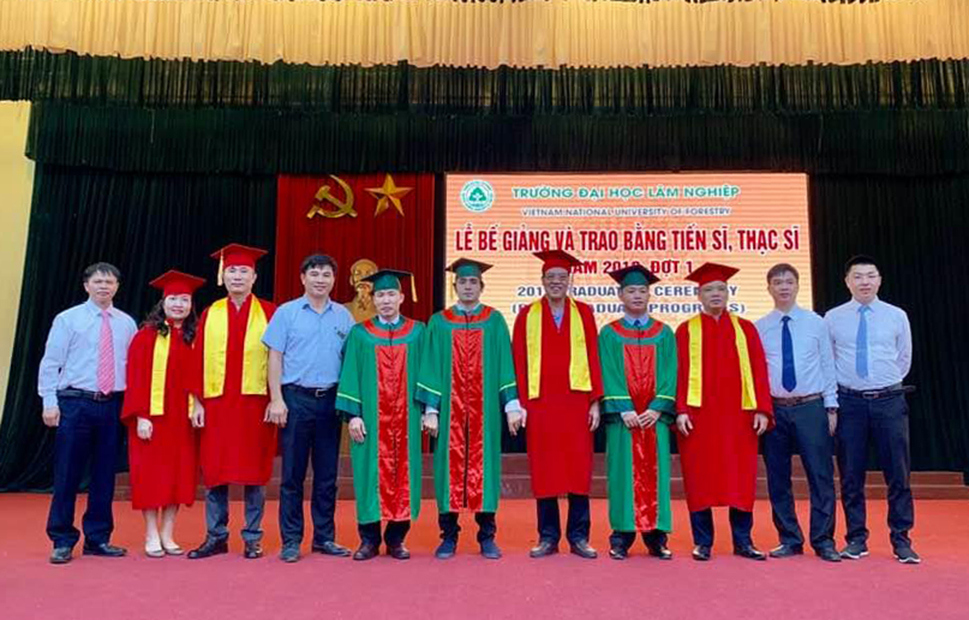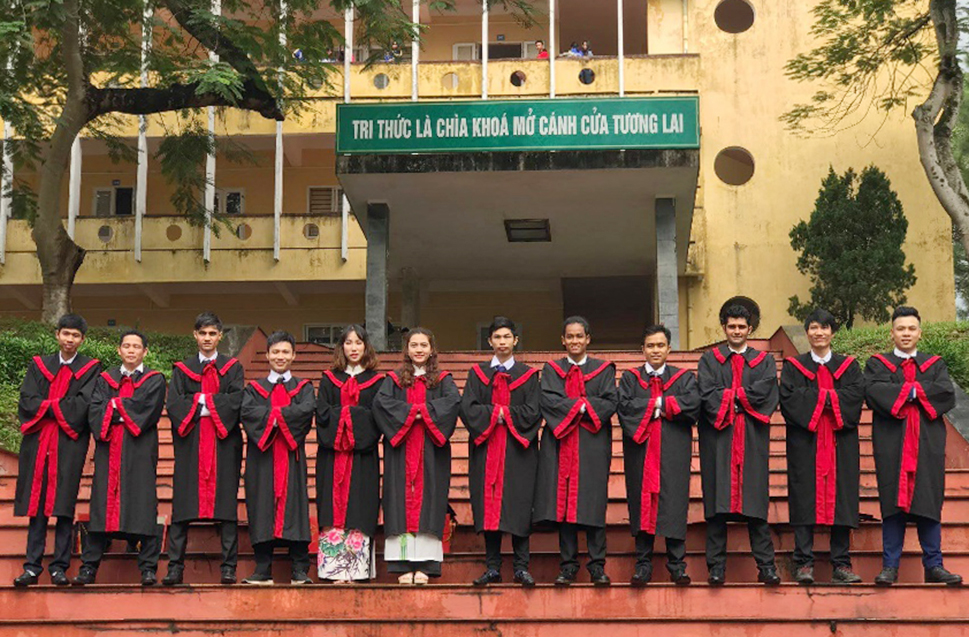 International students graduate at VNUF
International students are studying at VNUF