Morning of June 18, 2019, Vietnam National University of Forestry (VNUF) had a meeting with Mr. Oemar Idoe - chief advisor of GIZ Biodiversity Conservation Project, Germany.
Attending the meeting was Asso.Prof. Dr. Bui The Doi - Vice President, Asso.Prof. Hoang Van Sam - Director of International Cooperation Division, Asso.Prof. Phung Van Khoa – Dean of Faculty of Forest Resources and Environmental Management, Dr. Harald Kirsch - GIZ expert Who is working at the University.
At the meeting, the two sides discussed and discussed the phase III biodiversity conservation project funded by the German government, the role of VNUF in forest resource management and biodiversity conservation and an university's ability to participate in GIZ programs. The two sides also exchanged fields that GIZ and the project can support university lecturers and students.
At the end of the meeting, leaders of the two sides expressed their desire to promote more cooperation in training and research, human resource development, sustainable forest management and biodiversity conservation, as well as, holding international conferences and some other areas of mutual interest.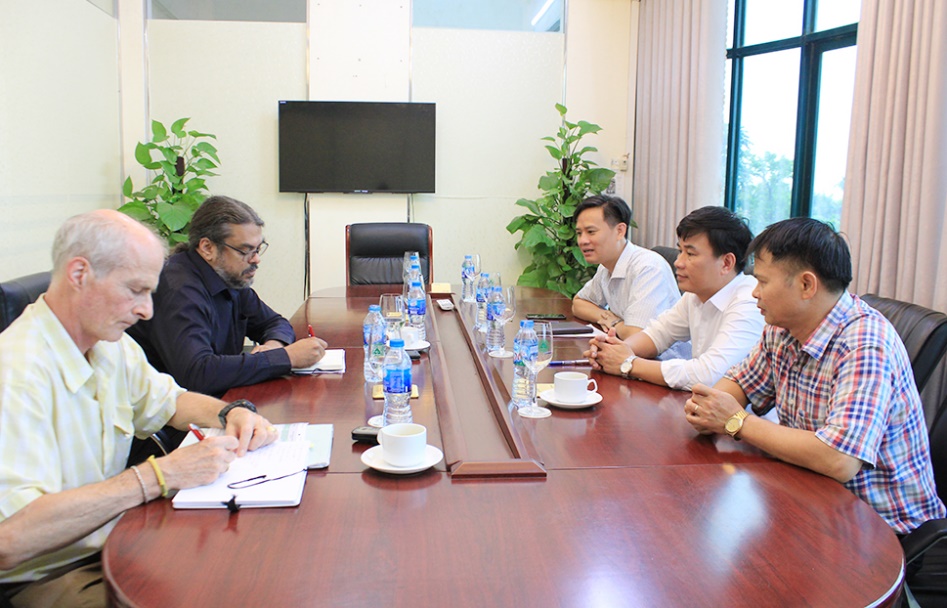 The academic seminar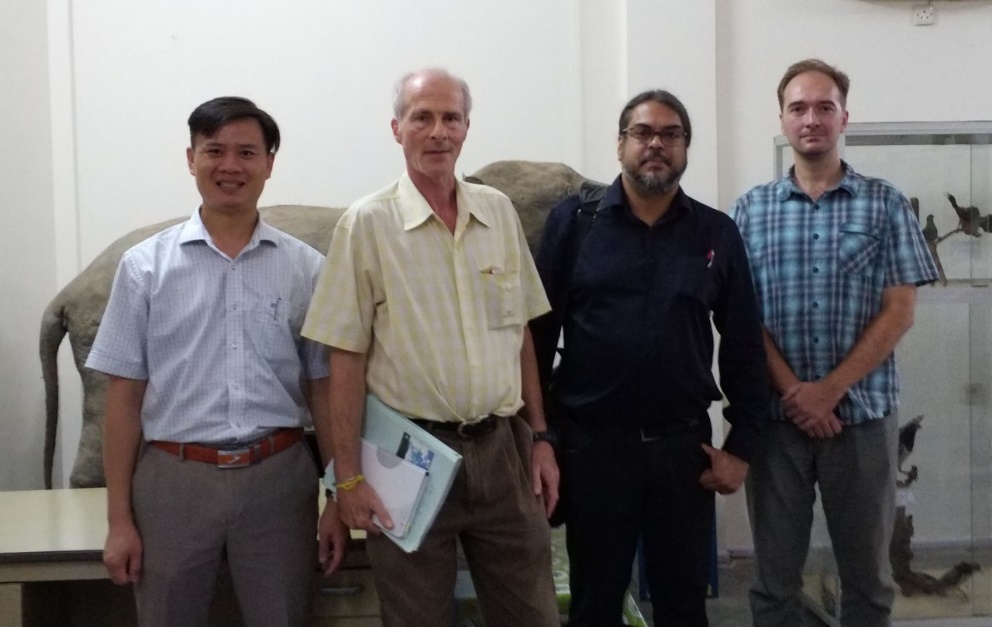 Visiting the Center for Biodiversity and Sustainable Forest Management