Working with the Simosol Oy Company, Finland
31 tháng 5, 2019
In the afternoon of May 27, 2019, Vietnam National University of Forestry (VNUF) had a meeting with Mr. Tapio Leppänen - Representative of Simosol Oy company in Vietnam and Mr. Nguyen Ba Ngai - Vice president of Vietnam Forest Owners Association (Vifora).
Attending the meeting was Asso.Prof. Dr. Bui The Doi - Vice President, Asso.Prof. Dr. Trang Quan Bao - Vice President, Asso.Prof. Hoang Van Sam - Director of International Cooperation Division, Asso.Prof. Le Xuan Phuong - Vice Director of International Cooperation Division, Asso.Prof. Do Anh Quan - Director of Center for Sustainable Forest Management and Forest Certification.
At the meeting, experts exchanged strengths in training, research and cooperation opportunities in a number of areas of mutual interest, especially the implementation of the Forestry information management system (Formis) and Iptim software.
Based on information about Simosol Oy company, Finland, as well as training programs of VNUF, experts have focused on discussing potential cooperation programs in the coming time, such as training programs, scientific research, and proposing projects together with funding from Finnish Government. In particular, the two sides discussed the role of VNUF in supporting and promoting technical cooperation with Vietnamese and Finnish forestry companies, and the two sides will work together to develop cooperation projects in the forestry sector between Finland and Vietnam in the future.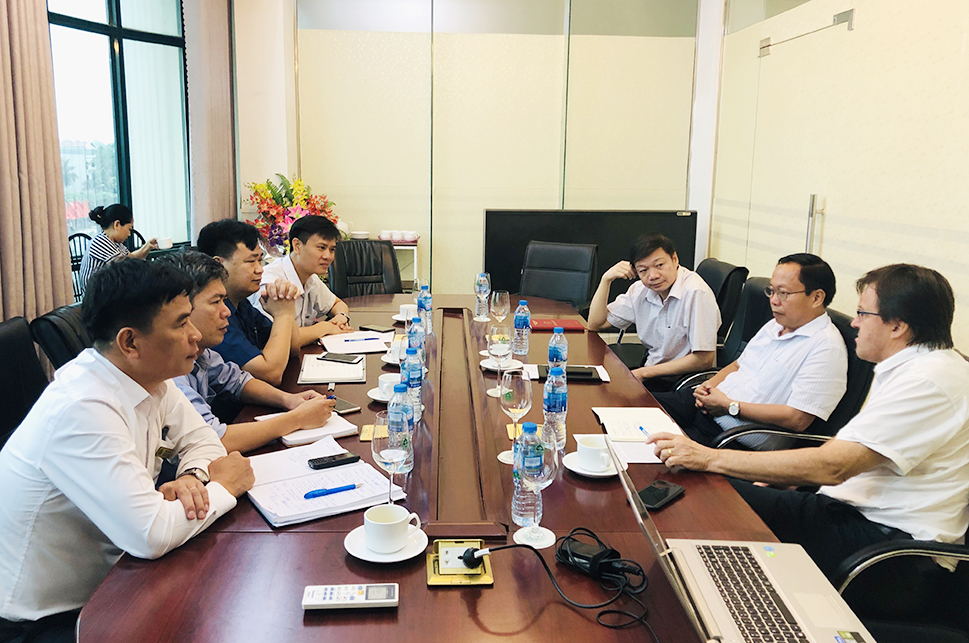 The academic seminar
At the end of the working program, representatives of the parties expected to have more specific and effective cooperation programs that contribute to strengthening the cooperation in the future.