In the evening of March 20, 2019, Vietnam National University of Forestry (VNUF) had a seminar with Dr. Micheal Funiss - Humboldt State University, USA on a topic of Soil erosion management.
Attendance includes leaders and lecturers of faculty of Forestry, faculty of Foresr resources and environmental management, staffs of International cooperation division, students of the Tropical forestry program, Advanced drogram and other staffs and lecturers of VNUF interested.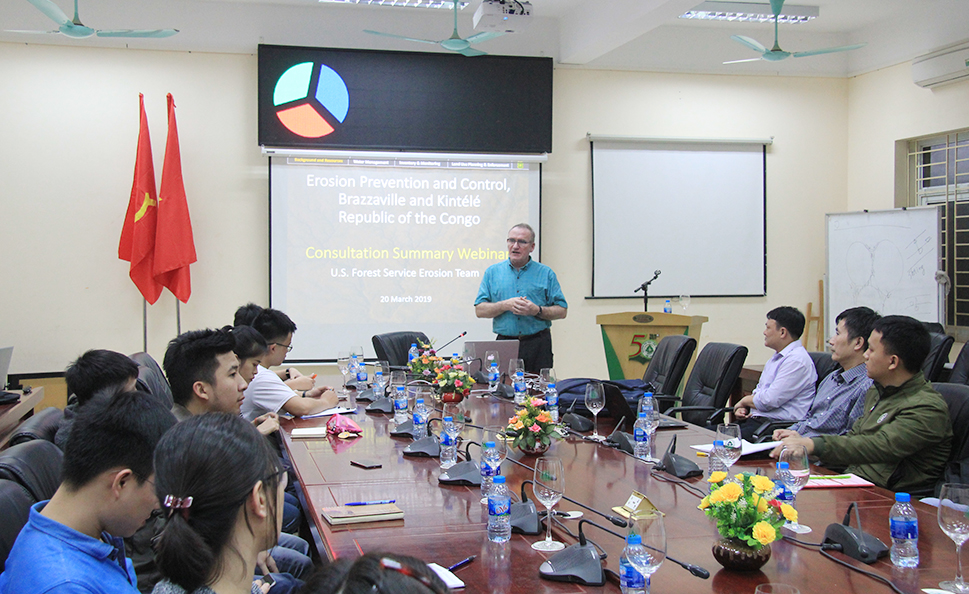 Dr. Michael Funiss made a presentation
At the academic seminar, Dr. Michael Funiss presented a presentation on Soil erosion management in the Republic of Congo. Through the presentation, the expert gave an overview of causes, factors leading to soil erosion, and raised solutions to overcome and limit soil erosion.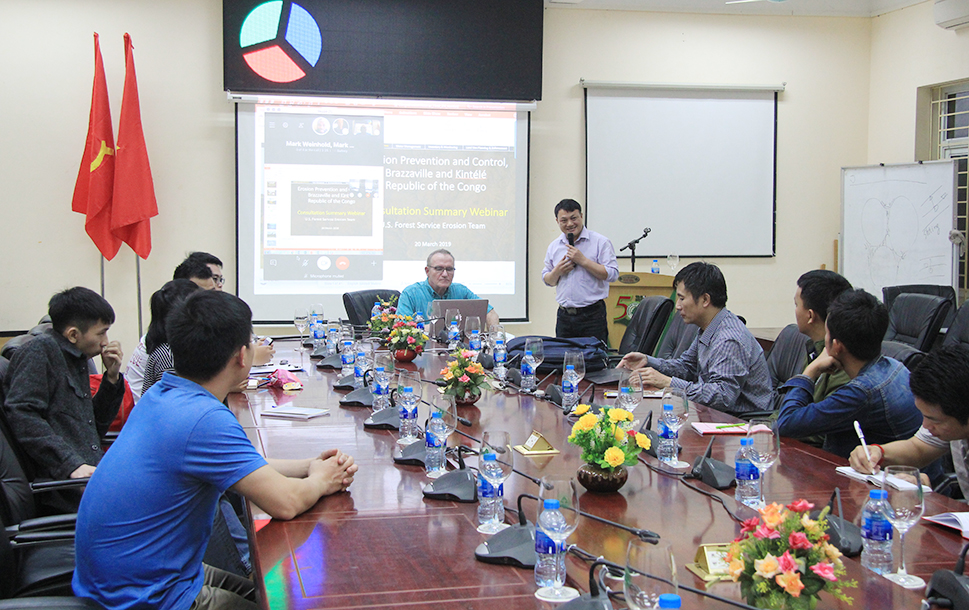 Professional discussion
In the open atmosphere, the expert and lecturers, students of VNUF exchanged and discussed issues that Dr. Michael Funiss put forward, the expert took the time to answer many questions from staffs and students.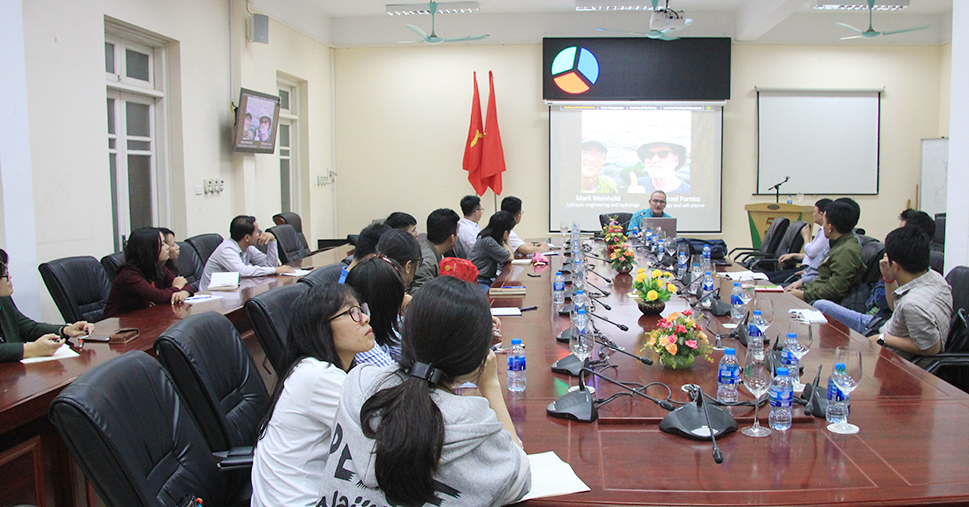 The academic seminar