Working with experts from the Guangxi Forestry Research Institute (GFRI), China
29 tháng 3, 2019
In the afternoon of March 28, 2019, Vietnam National University of Forestry (VNUF) had a meeting with the experts from the GFRI led by Prof. Dr. Ma Cam Lam - Vice Director of the Institute.
Attending the meeting was Prof.Dr. Tran Van Chu - President of VNUF, Leaders and staffs of International Cooperation Division, Academic Affairs Division, College of Landscape Architecture and Interior Studies, scientists and lecturers interested.
At the meeting, the two sides exchanged a number of cooperation programs in training, scientific research, exchange of lecturers and students and some other areas of mutual interest. In particular, the two sides have spent a lot of time discussing scientific research programs and projects related to development of non-timber forest products to get essential oils and planting Camellia oleifera in China and some provinces in Vietnam. GFRI will send experts to work at the VNUF in the future.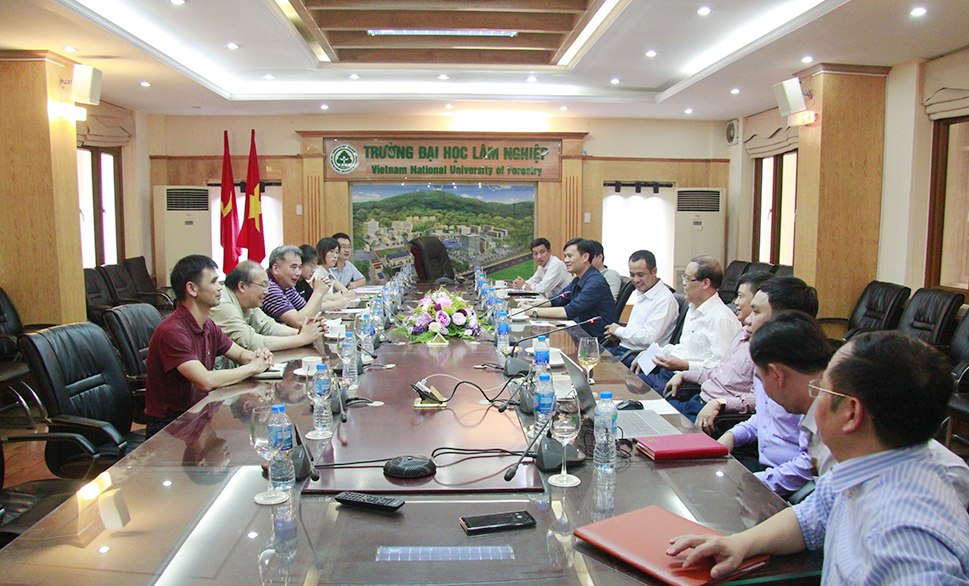 Professional discussion
At the end of the working program, the two sides expressed their wish to have more cooperation programs and strengthen the cooperation between the two sides more deeply and comprehensively.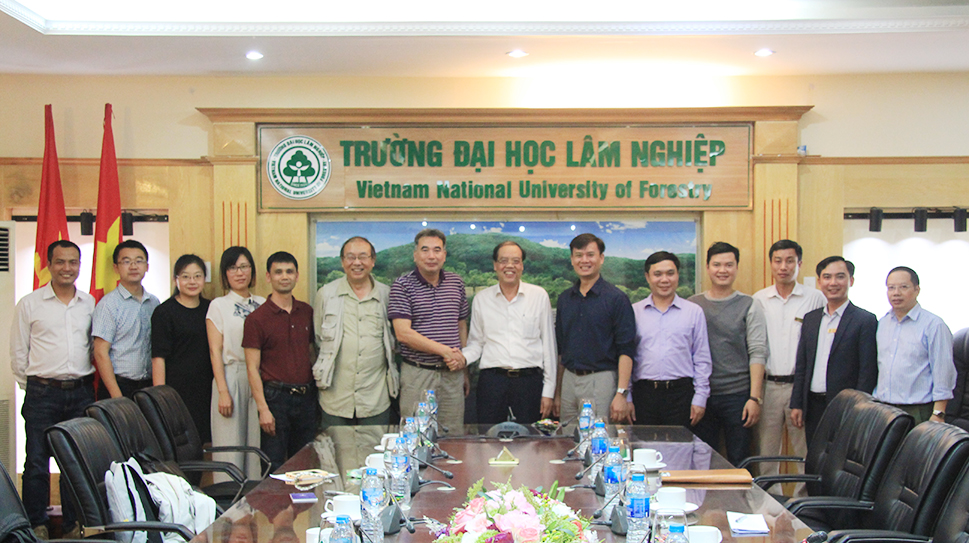 Meeting participants