Working with the Director of Deutscher Akademischer Austauschdienst (DAAD)
12 tháng 4, 2019
In the morning of April 11, 2019, Vietnam National University of Forestry (VNUF) had a meeting with experts from DAAD led by Dr. Stefan Hase Bergen.
Attending the meeting was Asso.Prof.Dr. Bui The Doi - Vice President, Asso.Prof. Hoang Van Sam - Director of International Cooperation Division, Leaders and staffs of Academic Afairs Division, Graduate Affairs Division, Faculty of Foresr Resources and Environmental Management, scientists and lecturers interested; Mr. Zuklin Tomas, a promoting international cooperation specialist from Czech Republic and Dr. Harald Kirsch, a GIZ expert, are currently working at the University.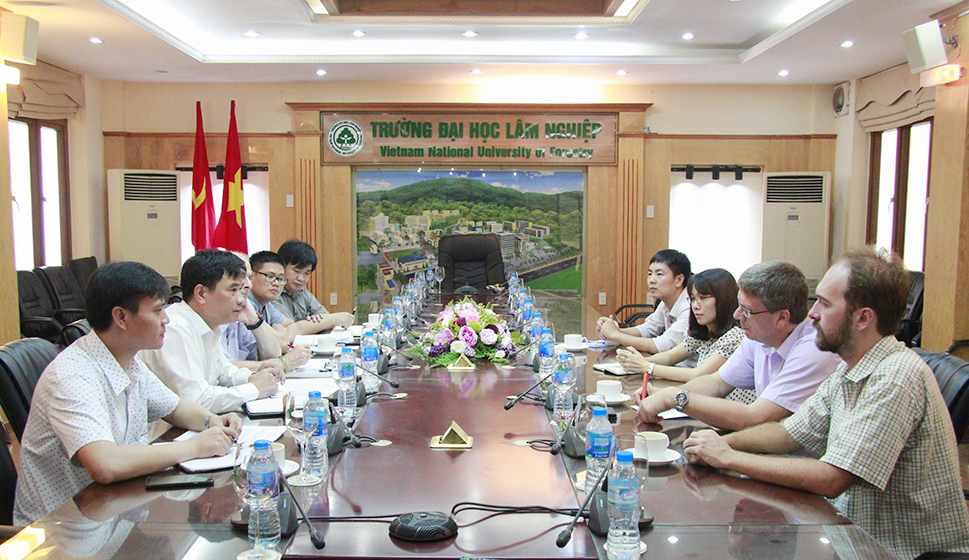 Professional discussion
At the meeting, the two sides exchanged and discussed funding programs, scholarships and supports to connect VNUF with German universities and research institutes. In which, programs focus on the Master program of international tropical forestry, exchange of lecturers and students; programs support German professors and experts in order to teach at VNUF.
At the meeting, Dr. Stefan Hase Bergen also discussed the DAAD's participation and support for an international conference held at the University on the occasion of the 55th anniversary of the University's establishment. Asso.Prof.Dr. Bui The Doi thanked the DAAD's support in general and Dr. Stefan Hase Bergen in particular in the past years. The leaders of the University wish to receive the attention and support of DAAD in the coming time.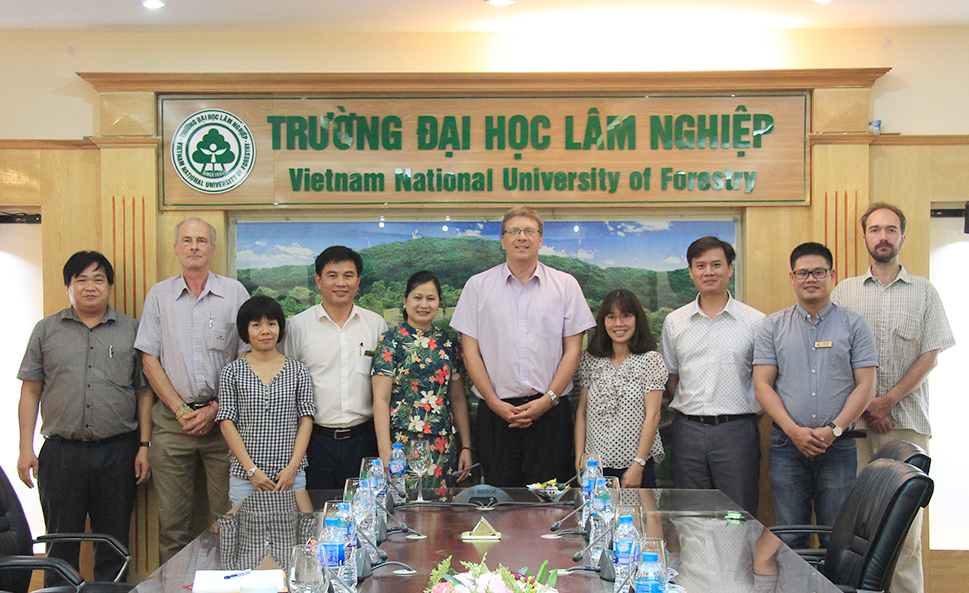 Meeting participants
In order to create conditions for staffs and students in the University to approach and have opportunities to study in Germany Dr. Stefan Hase Bergen and his staff had a seminar to introduce DAAD's sponsorship and scholarship programs for VNUF's staffs, lecturers, advanced program students and other University students.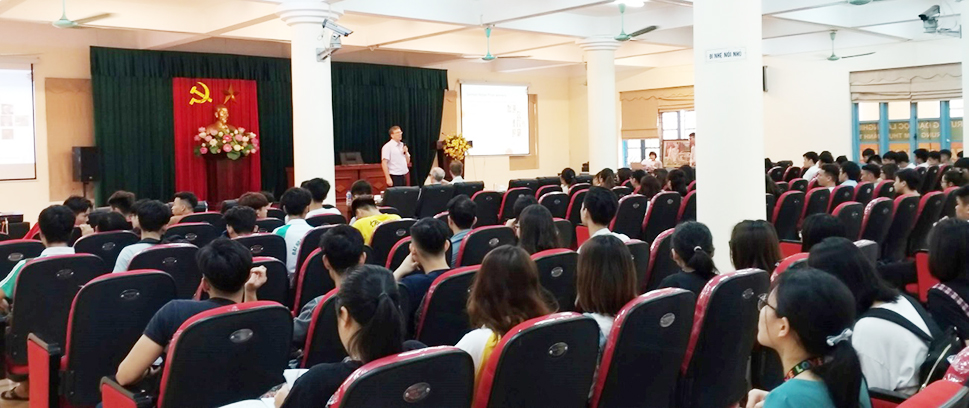 Dr. Stefan Hase Bergen - director of the DAAD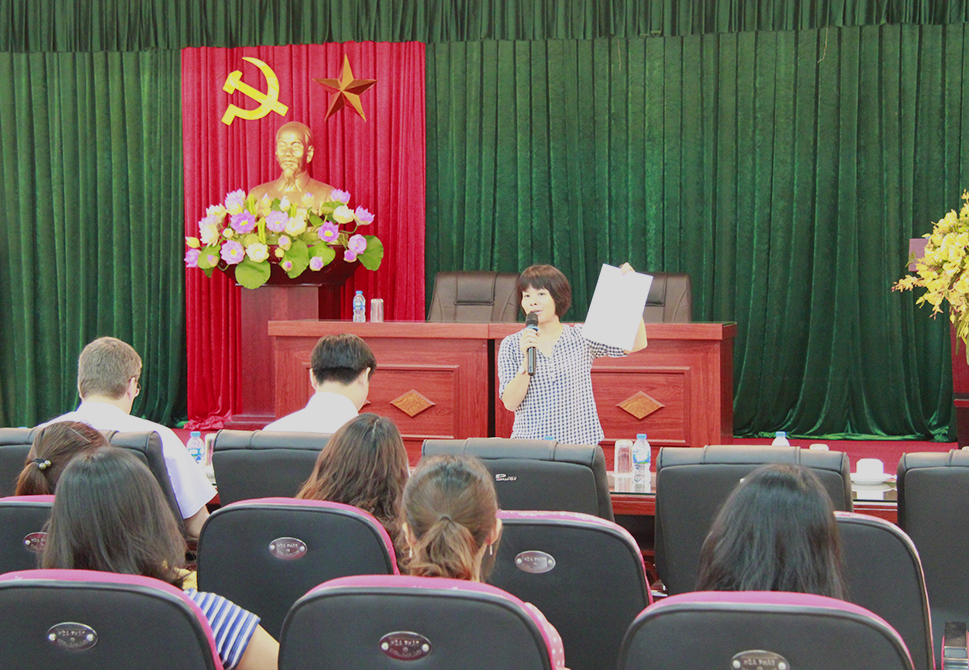 Mrs. Nguyen Thi Kim Nhung - moderator scholarship programs of the DAAD in Hanoi introducing scholarship programs
After the presentation, DAAD experts also spent time consulting and exchanging with staffs, lecturers, students about experiences of studying and researching in Germany, choosing suitable learning programs, conditions for registration for each program and so on.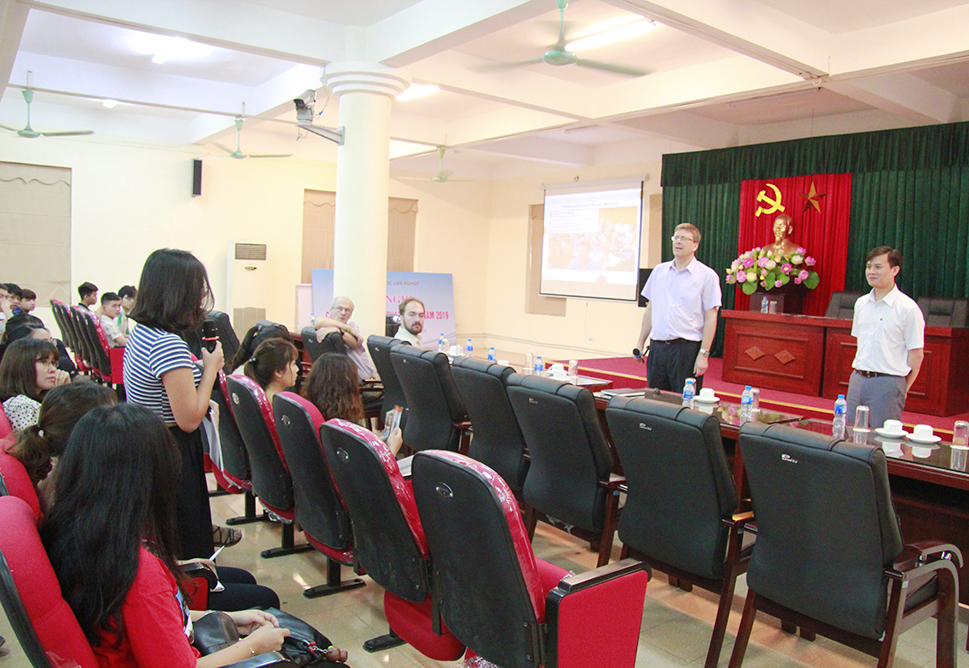 Discussions at the seminar