Amazing"International Night of 2019" at the Student Square in the Vietnam NationalUniversity of Forestry
25 tháng 9, 2019
Vietnam National University of Forestryorganized the 3rd International Night 2019 with the participation ofmore than 50 international students and many VNUF students in the evening ofthe September 21, 2019 at the Student Square.
Especially, the International Night hadthe presence of Dr. Bui The Doi – Vice President, Dr. Hoang Van Sam - Directorof International Cooperation Division, Prof. Dr. Jan Peter Mun - Director ofBioEcoN project and leaders, staffs of VNUF, Ho Chi Minh Communist Youth Union,Students' Association, students of VNU University of Science and Thai NguyenUniversity of Agriculture and Forestry.
Speaking at the International Night Dr.Bui The Doi - Vice President thanked the experts, scientists and students from14 countries who are studying and working at VNUF. He emphasized that TheInternational Night was a chance for all students to understand more eachother, about each country's culture and life. It was amazing night when allparticipants to watch excellent performances by students of 15 countries. Inthe show, the Vietnamese traditionaldress was shown by international students.
The International Night is a colorfulcultural festival with many traditional cultural performances from othercountries.
Group photo of all participants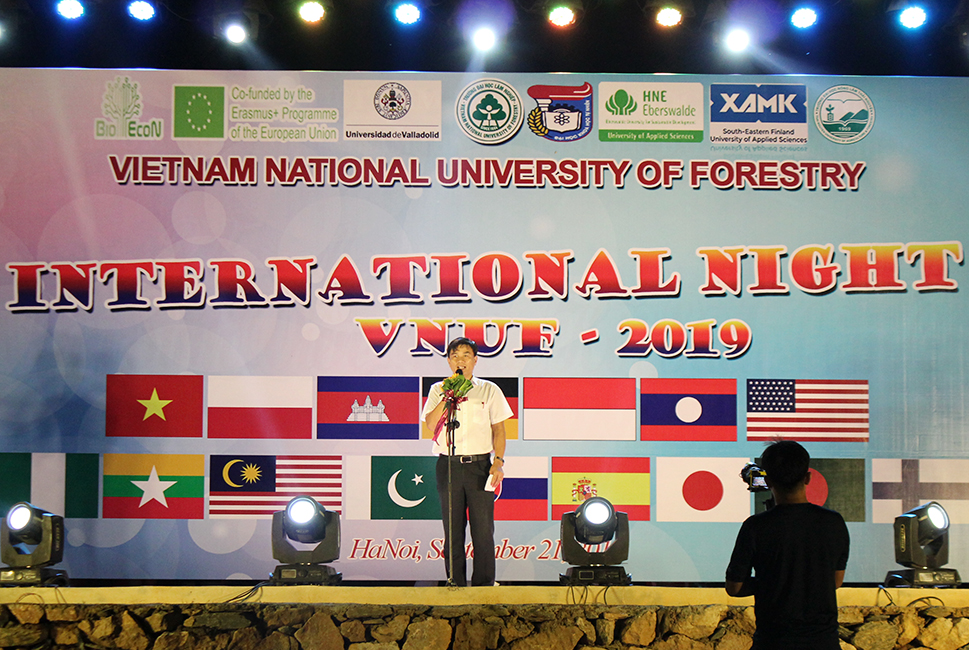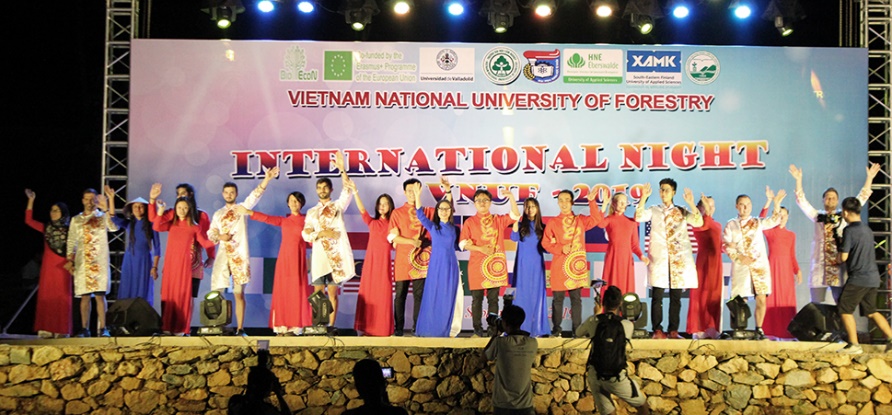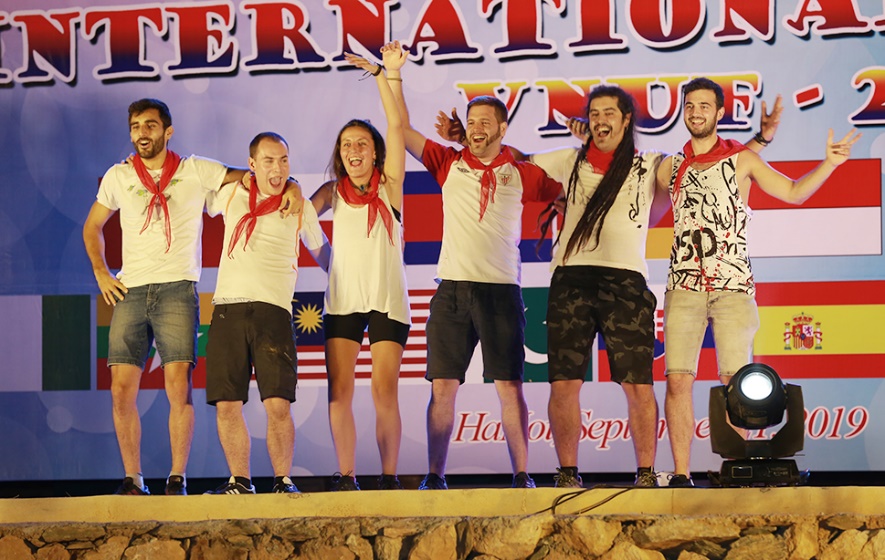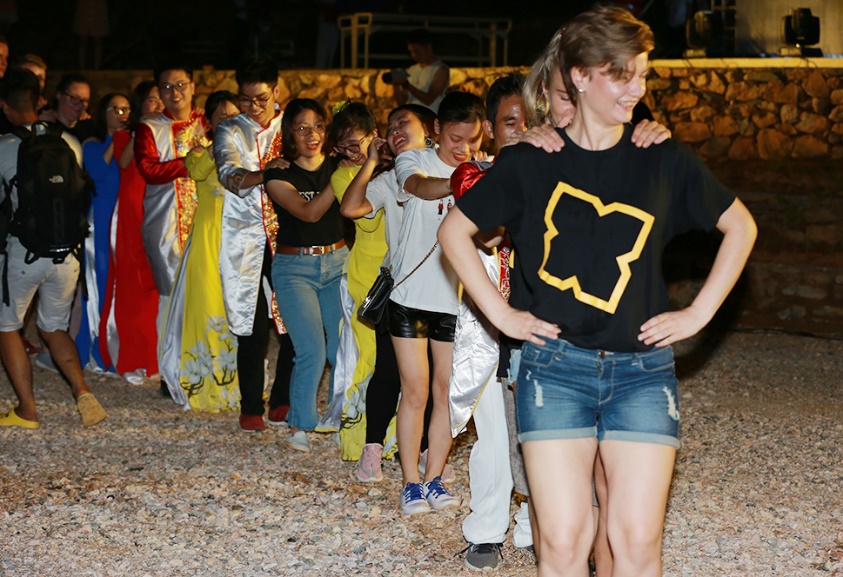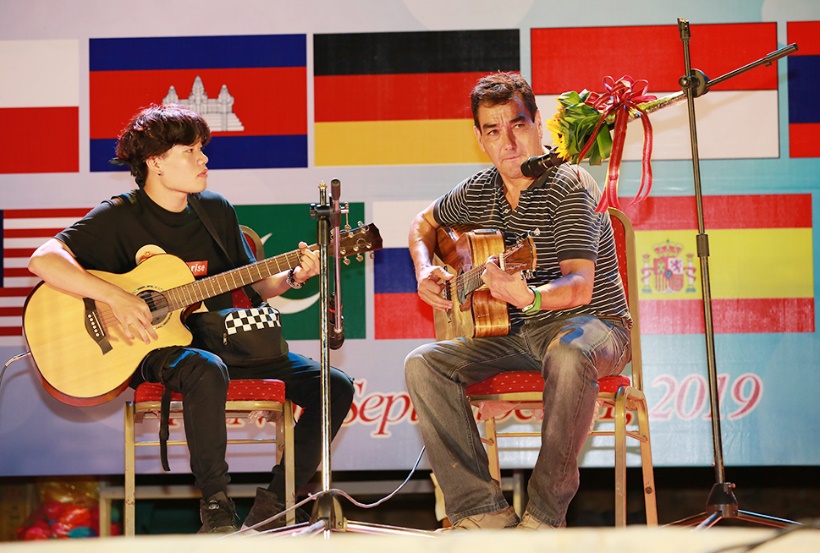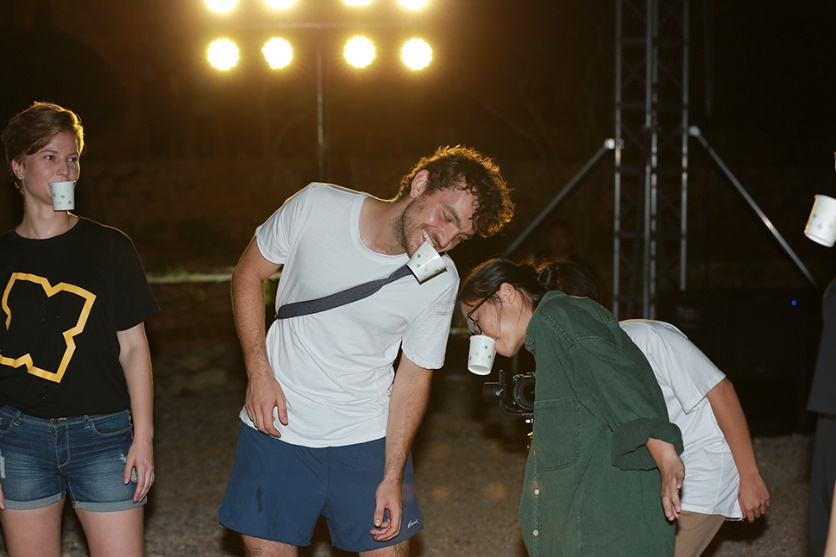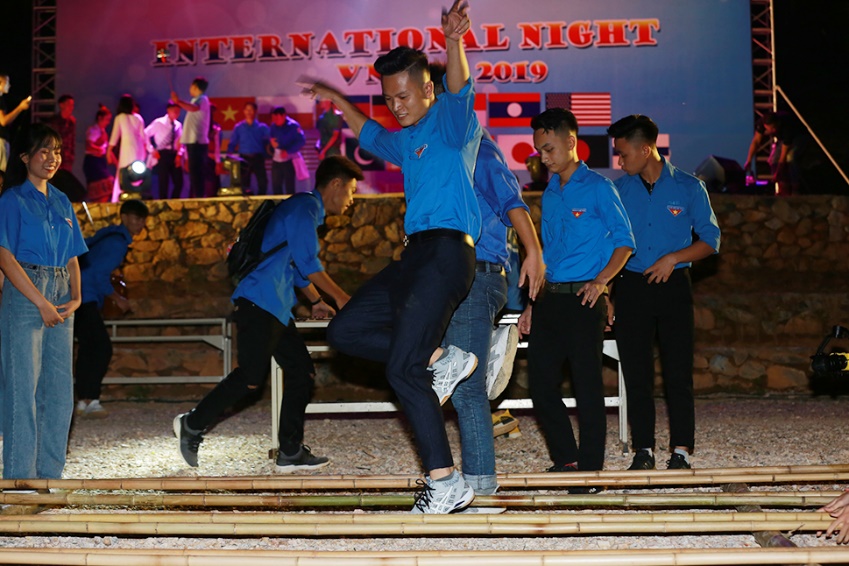 International Night closed with the Bamboo danceperformed by lecturers, students and many other participants.