Technical meeting with leaders of Suzhou Jinyuansheng Intelligent Equipment Co., LTD of China and Research Institutes, Enterprises of Vietnam
9 tháng 10, 2019
On morning of 5th October 2019, Vietnam National University of Forestry had a technical meeting with leaders Suzhou Jinyuansheng Intelligent Equipment Co., LTD of China and Research Institute, Enterprises of Vietnam
On behalf of VNUF, attending the meeting were Prof. Dr. Tran Van Chu - President; Assoc. Prof. Dr. Hoang Van Sam - Director of International Cooperation Division; Assoc. Prof. Dr. Dang Van Ha - Dean of College of Landscape Architecture and Urban Trees with staff and lecturers jointly welcomed and worked with partner.
On behalf of Suzhou Jinyuansheng Intelligent Equipment Co., LTD of China, there were Ms. Wu Qinxiu - Chairman of the Board; Mr. Peter Cao - Sales Manager, and some other officials. On the side of the Research Institutes, Enterprises from Vietnam, there were Mr. Nguyen Van Hieu - Chairman of the Board of Directors of Agriculture No. 1 Fertilizer Development Joint Stock Company; Mr. Nguyen Van Vi - Director of Hoa Phu Development Investment Joint Stock Company.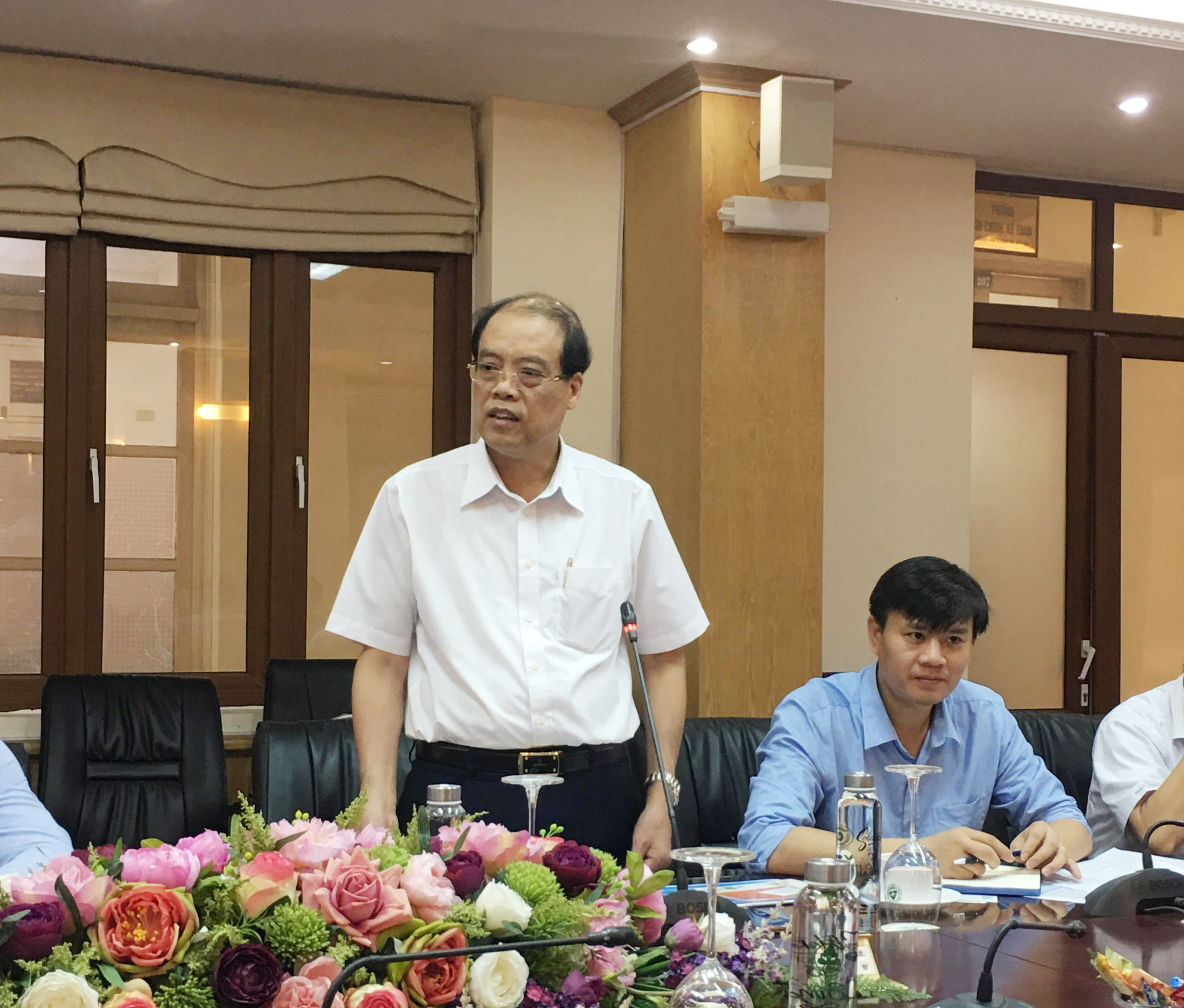 At the technical meeting, Prof. Dr. Tran Van Chu briefly introduced the history and development with highlight on the University's faculty, training program, and scientific research on forestry, urban trees, resources and environment.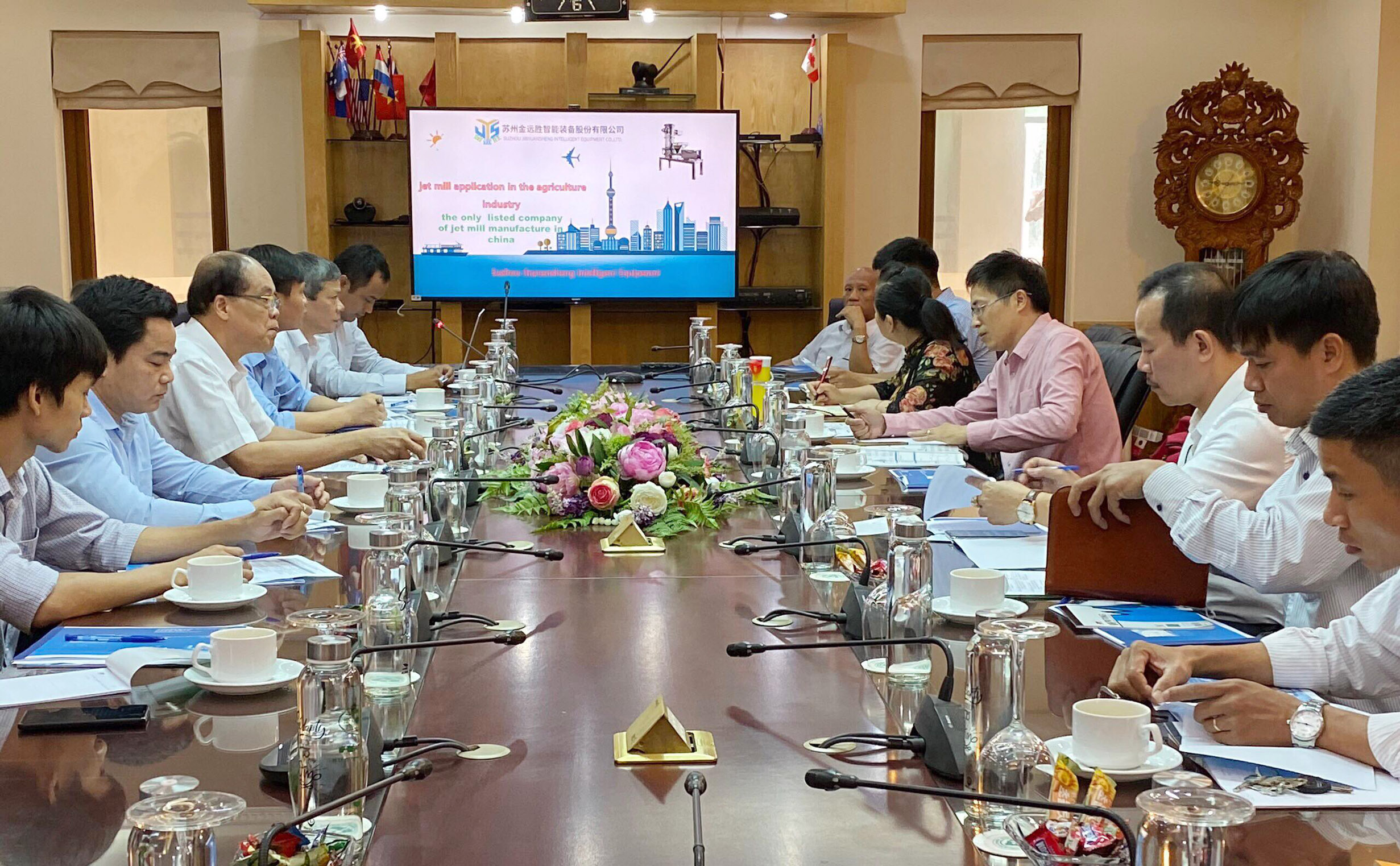 Thanks for VNUF's warm hospitality, Mr. Peter Cao introduced about system of fluidized bed jet mill and its applications in the field of agricultural chemistry, company's products, research orientation and strengths of the Company
At the meeting, both sides also agreed on research collaboration in the fields of plant protection, urban trees, natural resources and environment, science and technology, new technologies... and cooperation opportunities in areas of mutual interest. Especially, cooperation on machine technology for production of pesticides and fertilizers.
Closing the technical meeting, the leaders of both sides highly appreciated and expressed their belief in the prospect of good cooperation programs in the future.