Seminar and discussion with Dr. Kim Wells – Institute of Foresters of Australia (IFA)
15 tháng 10, 2019
On October 11, 2019, Vietnam National University of Forestry organized a seminar on Australian forestry as well discussion with Dr. Kim Wells - Institute of Foresters of Australia (IFA) about potential collaborations on forestry.
At the seminar, there were leaders and lecturers of International Cooperation Division, Forestry Faculty, Forest Resources and Environment Management Faculty and students of Advanced Program of Natural resources management, Master Program in tropical Forestry.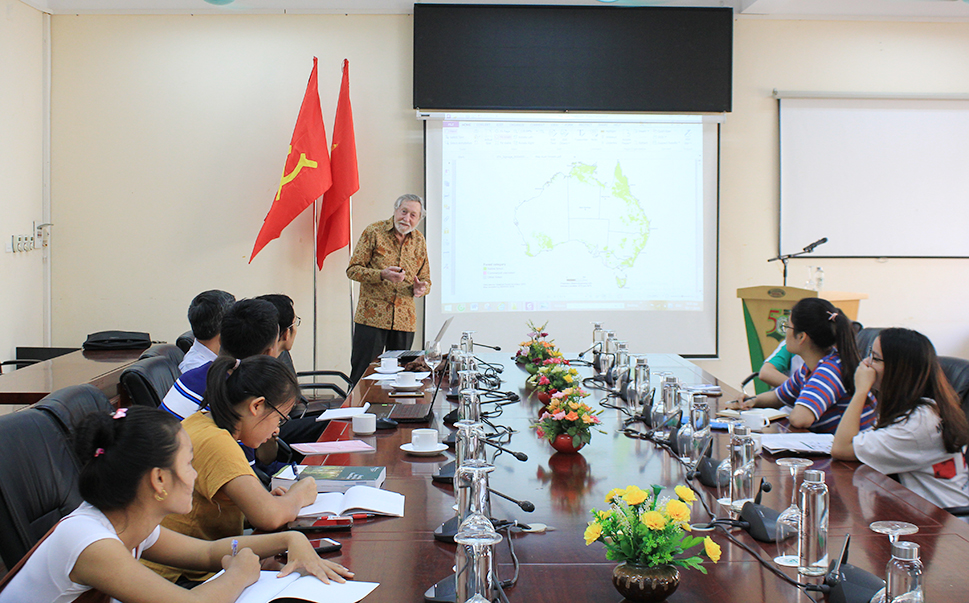 Dr. Kim Wells presented at the seminar
With the long experience on Australian forestry, Dr. Kim Wells gave a presentation on his experiences on forestry sector in Australia as well as shared his field trips experiences to the forest in Southeast Asian countries such as Vietnam, Laos and Myanmar.
The seminar received great attention from the lecturers and students. Dr. Kim Wells spent a lot of time on answering for many questions from staffs and students about his experience in Australian forestry and his own experiences how to get admission on forestry related training programs in the prestigious universities in the world such as Oxford University, University of California at Berkeley and Australian National University.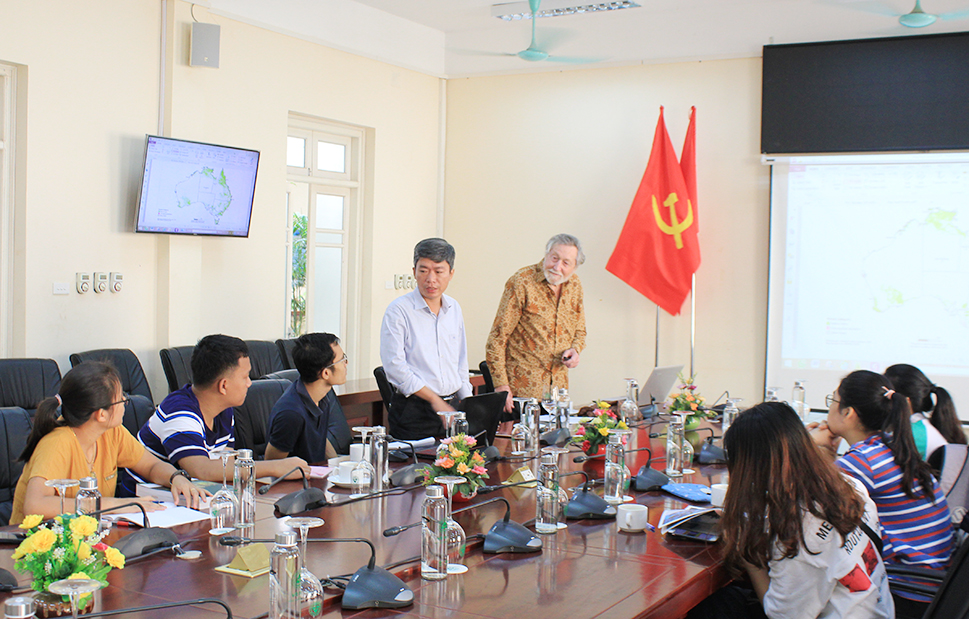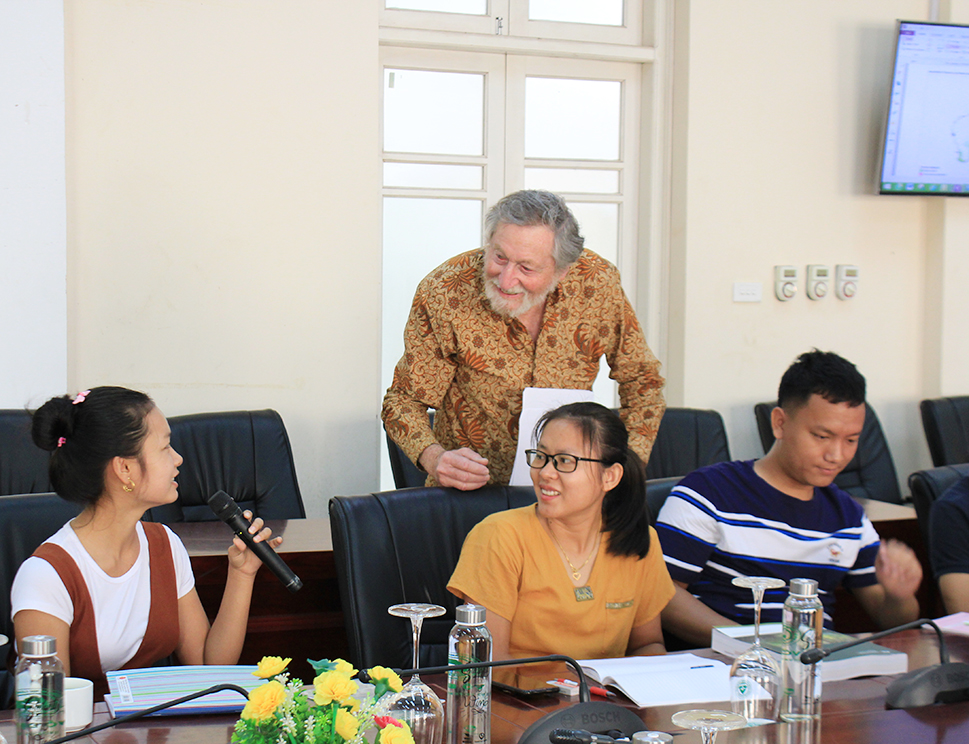 The representative of the VNUF, Assoc. Prof. Dr. Le Xuan Phuong - Vice Director of International Cooperation Division expressed his pleasure and thanked Dr. Kim Wells for visiting VNUF, hoping to receive more supports from Dr. Kim Wells and Australian experts on both research and training activities with VNUF.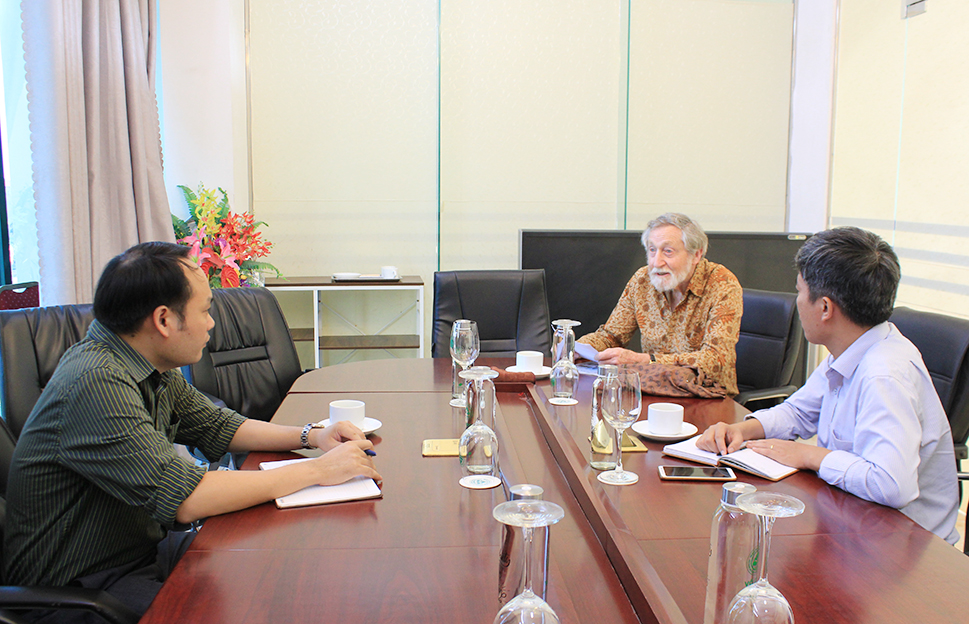 After the seminar, Dr. Kim Wells had a working session with representatives of the International Cooperation Division and Faculty of Forestry to discuss and exchange on the strengths of two sides, the possibilities to cooperate between the two parties, including the field of forestry, forest resource management and cooperation programs of mutual interest.