Awarding the Certificate of Excellent Contribution to Prof. Dr. Jurgen Pretzsch
18 tháng 11, 2019
On the morning of November 15, 2019,VNUF solemnly held a ceremony to award Certificate of Excellent Contribution to Prof.Dr. Jurgen Pretzsch - Director of the Institute of International Forestry and Forest Products, Dresden Technology University, Germany, acknowledged outstanding contributions to the University.
Attending the ceremony were Prof.Dr. Tran Van Chu - President; Assoc.Prof.Dr. Cao Quoc An - Chairman of University Council; Assoc.Prof.Dr. Bui The Doi - Vice President; Prof. Pham Van Chuong - Vice President; Dr Nguyen Sy Ha - Chairman of Uniersity Union, Leadersof International Cooperation Department, General Administration Division, Center for Sustainable Forest Management and Forest Certification.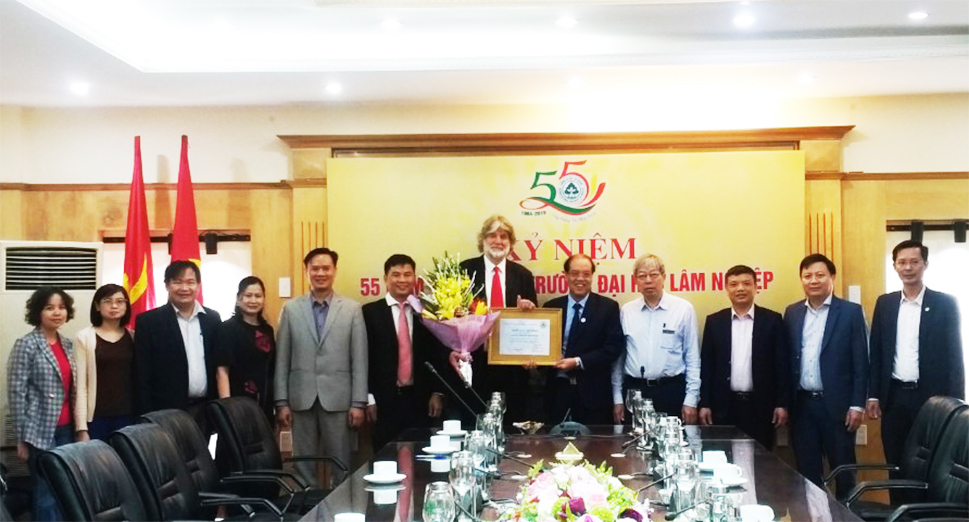 Prof. Tran Van Chu - President awarded the Certificate and flowers to congratulate Prof. Dr. Jurgen Pretzsch
Prof. Pretzsch has contributed to the development of high quality human resources for the Vietnamese forestry industry in general and Vietnam National Univeristy of Forestry in particular. Prof.Dr. Pretszch has guided and taught many Vietnamese student courses, many of whom currently hold important positions in organizations and commitee. Prof. Pretszch has also contributed to development of an international master's program in forestry and the development of bilateral research projects between the university and partners of the Federal Republic of Germany. In recognition of the outstanding contributions of Prof. Dr. Pretzsch for VNUF in training and building international projects, Prof. Tran Van Chu - President of VNUF has awarded the certificate to Prof. Dr. Pretszch.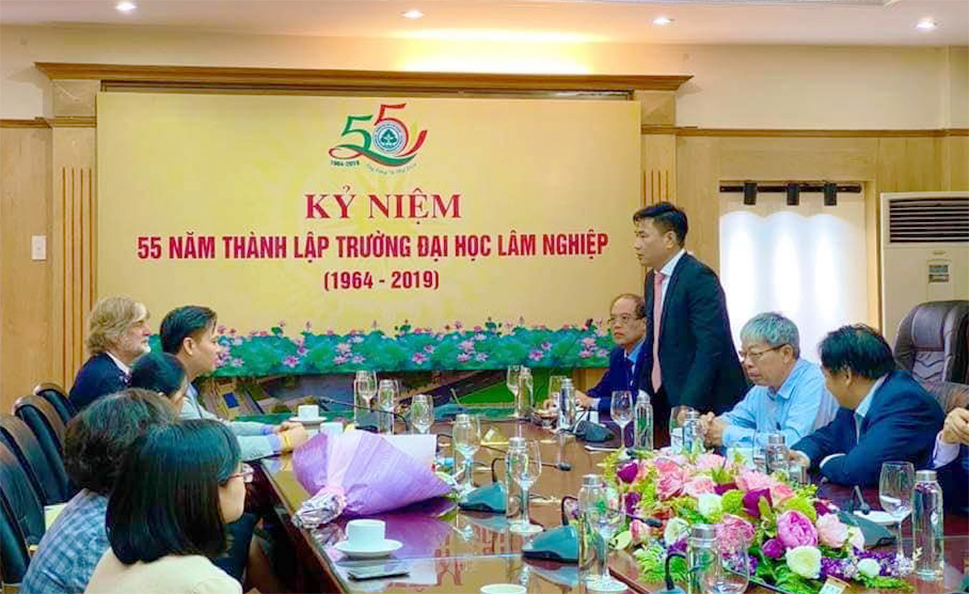 Vice President - Asso.Prof.Dr. Bui The Doi's speech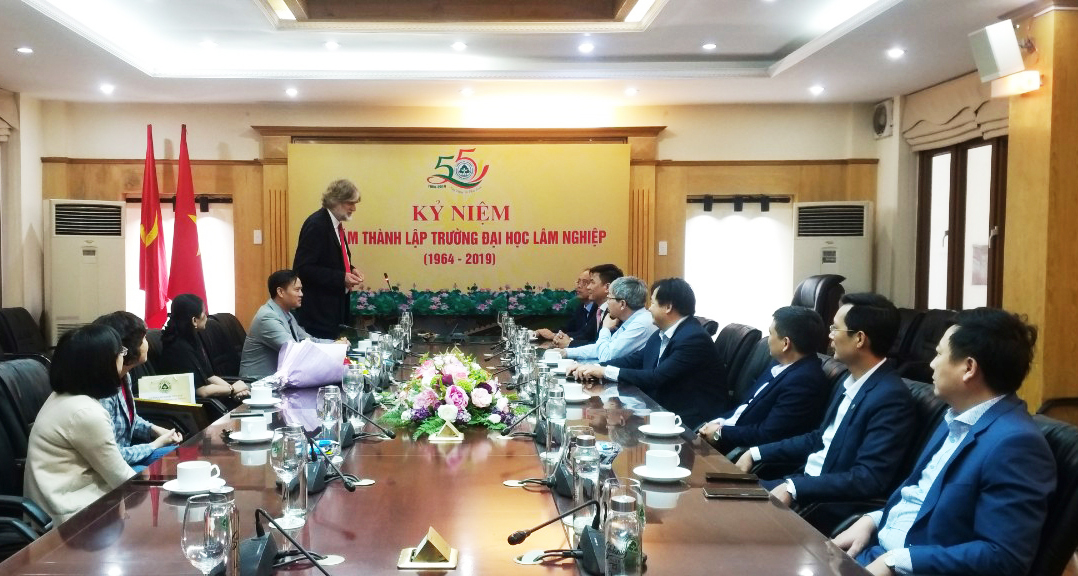 Prof.Dr. Jurgen Pretzsch thanked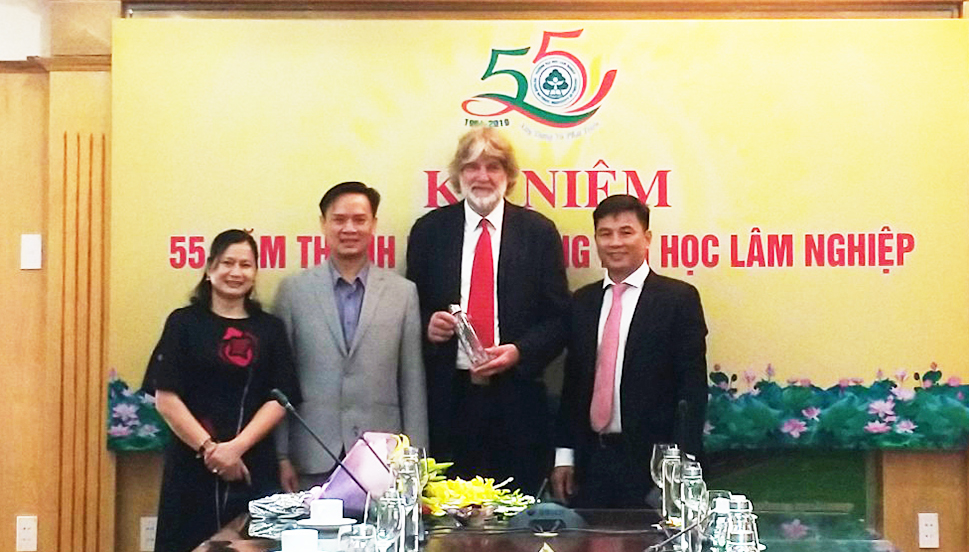 Leaders and Staffs of VNUF took a photo with Prof.Dr. Pretzsch