Receiving an invitation of the President of Lomonosov Northern Federal University, Russia, the delegation of VNUF attended the International Conference "New Forestry System and Materials Technology" in Arkhangelsk City on 11-12 September 2019.
Attending the workshop were 150 delegates who are scientists, managers, general directors of forest product companies, editor-in-chief of forestry journals from Russia, Finland, Germany, Belarus, Austria and Vietnam. The delegation of VNUF had Prof.Dr. Tran Van Chu - President and Asso.Prof.Dr. Hoang Van Sam - Director of International Cooperation Division.
Prof.Dr. Tran Van Chu - President of VNUF was honored to be invited to co-speak at the workshop opening with Prof.Dr. Filippov Boris - Vice President of the Northern Federal University. At the workshop, delegates introduced and shared new research on forestry, forest management and material technology in other countries. The focus was on technology application in forest management and development of environmental and friendly materials. Assoc.Prof.Dr. Hoang Van Sam reported on the status of forest management and biodiversity in Vietnam at the workshop.
In the workshop framework, Prof.Dr. Tran Van Chu - President of VNUF, was interviewed by the Russian television on opportunities for cooperation between Vietnam and the Russian Federation in forestry training and research.
Some photos of the Workshop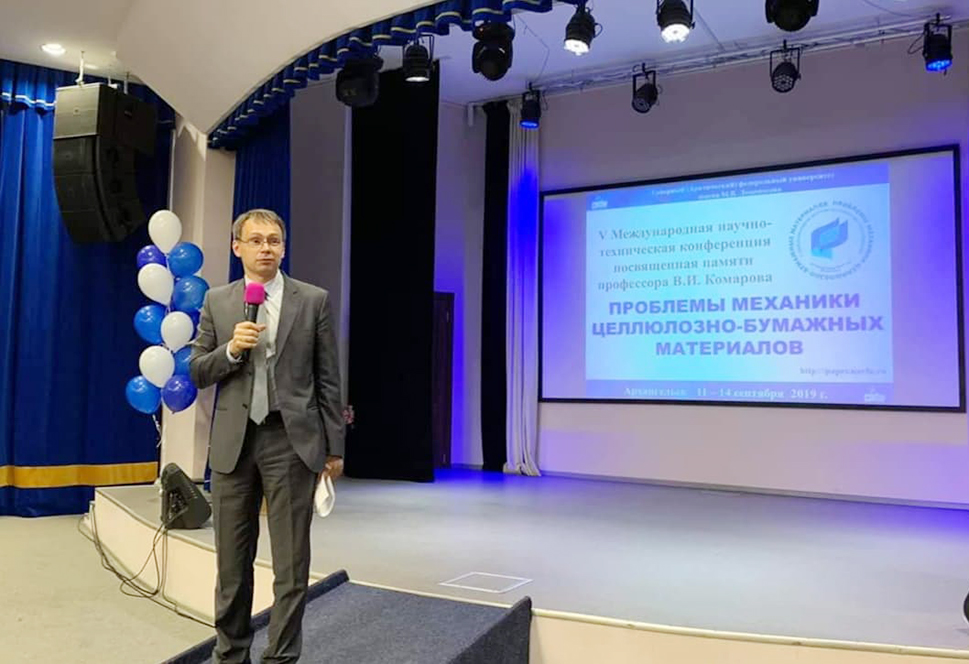 Prof.Dr. TS Filippov Boris Vice President of the Northern Federal University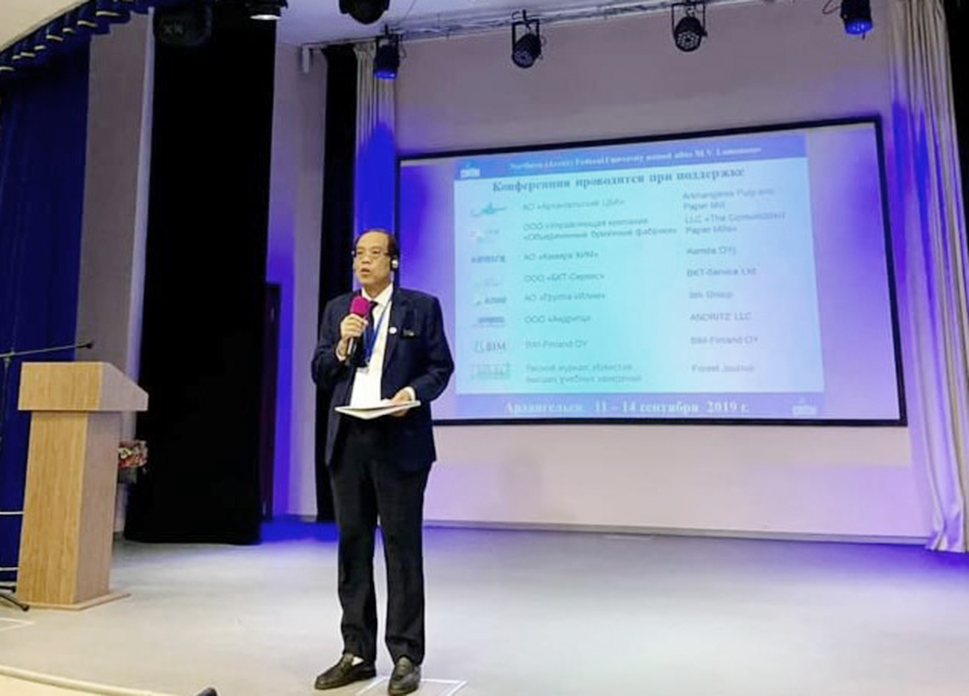 Prof.Dr. Tran Van Chu - President of VNUF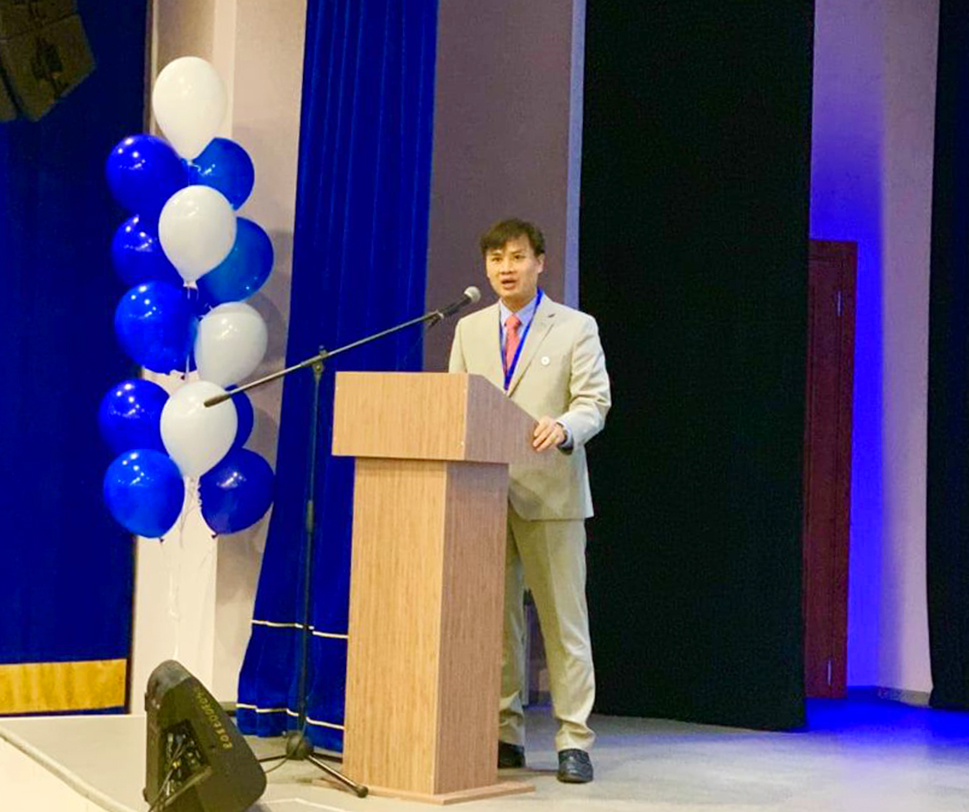 Asso.Prof.Dr. Hoang Van Sam's presentation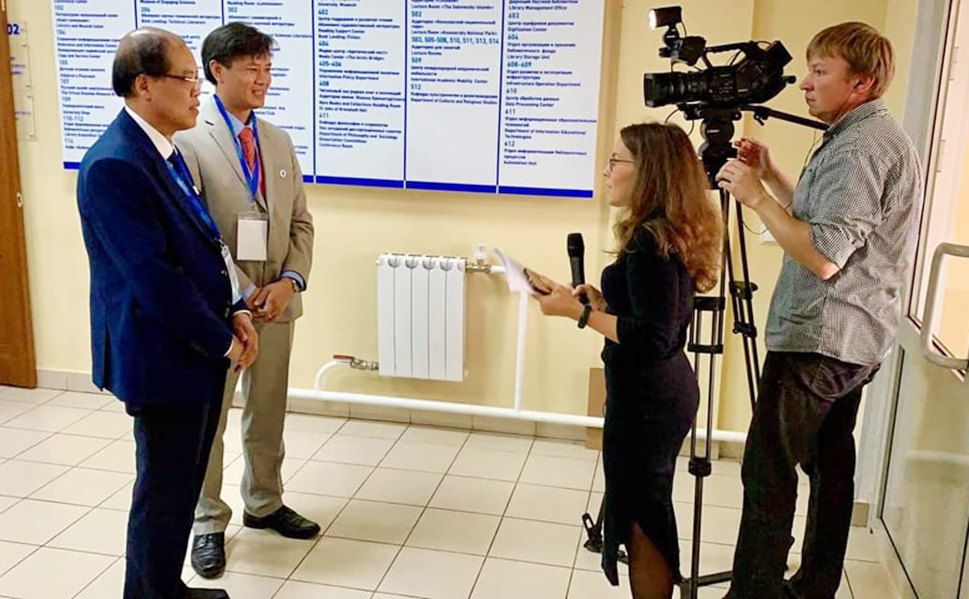 Prof.Dr. Tran Van Chu was interviewed by the Russian television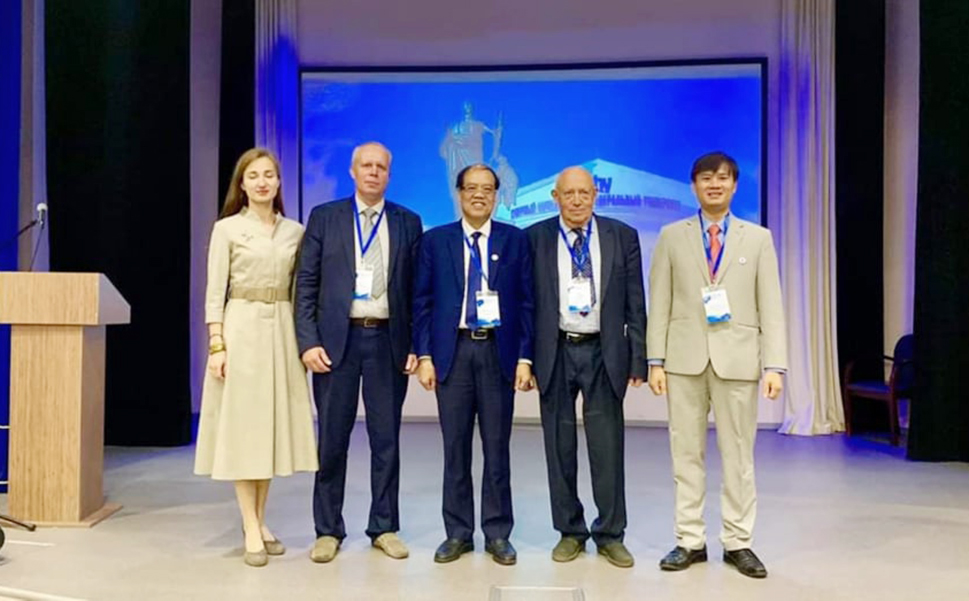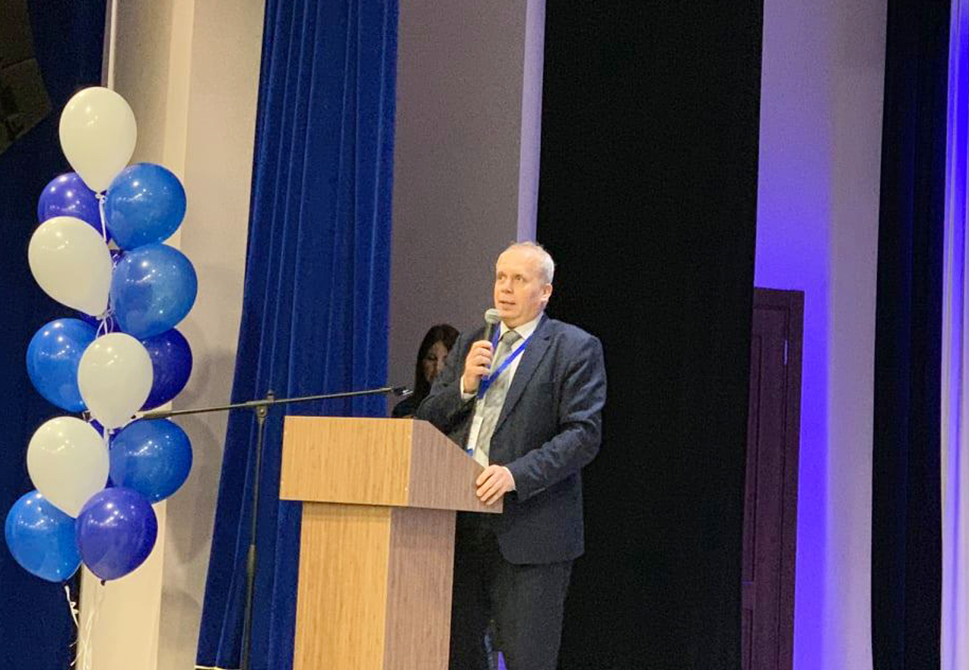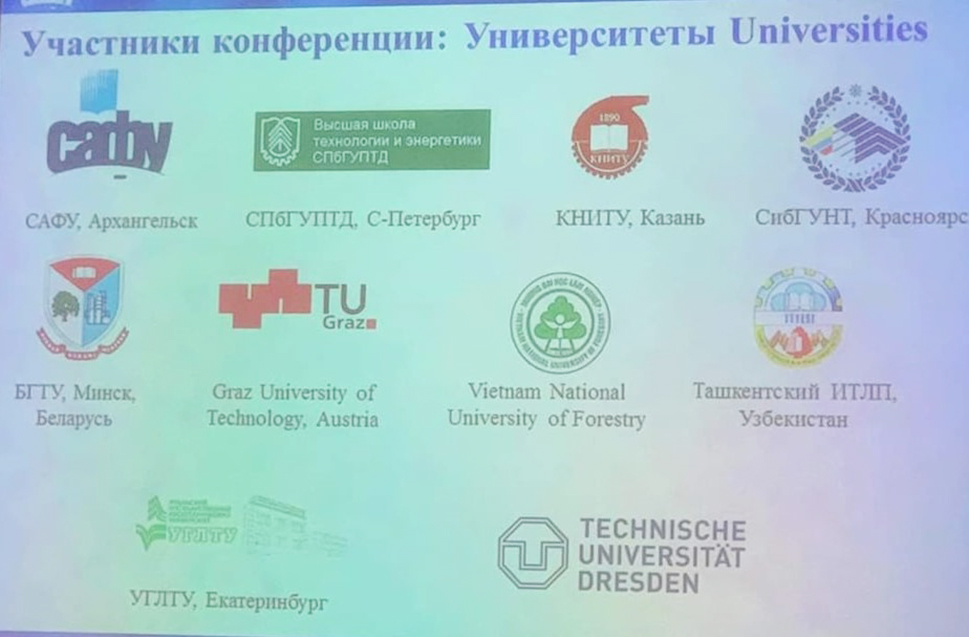 Other workshop photos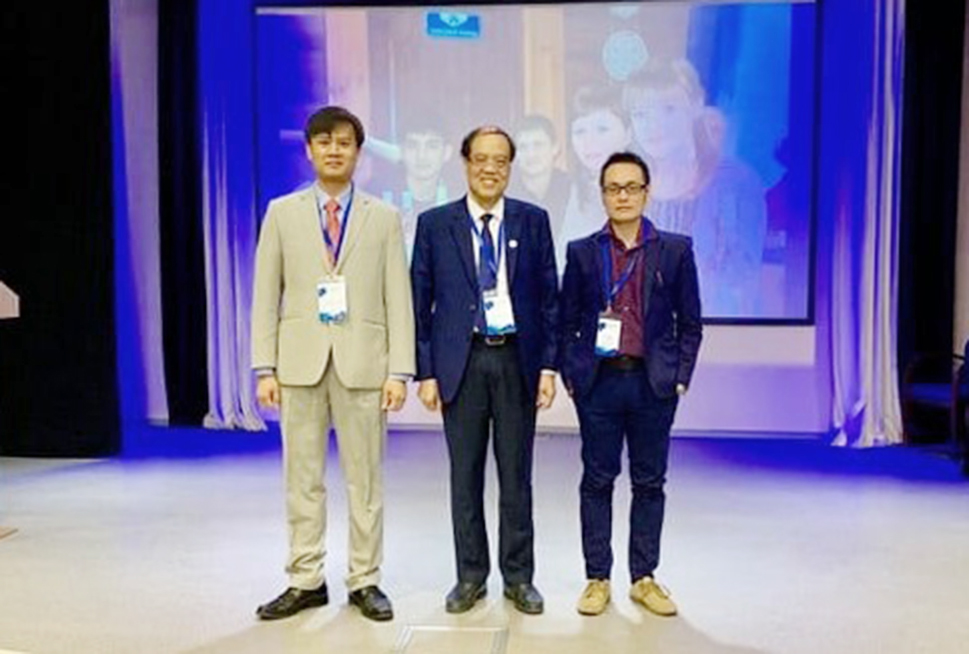 A photo with VNUF's lecturer who is studying for a Ph.D at Northern Federal University