Developing cooperation between Chungnam National University and Vietnam National University of Forestry
17 tháng 2, 2023
Chungnam National University, located in Daejeon, Korea's Silicon Valley, ranks among the top five national universities in the country. This location is home to over 200 leading Korean technology research institutes, including Samsung, LG, and KAIST. As the ideal university with modern facilities, the 3rd largest and most beautiful campus in Korea, CNU has strengths in Engineering, Communication, Business Administration, especially in Environmental and Forest Resources majors where VNUF students are studying. This visit of CNU's leaders affirmed the importance of cooperation with VNUF and upgraded the two universities' existing relationship.
Chungnam National University is represented by Prof. Dr. Joon-Woo Lee, Vice Principal; Prof. Dr. Byung-Bae Park, Vice President of the Institute of Agriculture and Life Sciences; and University professors.
On the side of the Vietnam National University of Forestry, receiving the CNU delegation were Prof. Dr. Pham Van Dien, President of the VNUF, leaders of the International Cooperation Department; and leaders of the University's Faculties/Institutes. Prof. Dr. Pham Van Dien welcomed the delegation from Chungnam National University to the meeting and expressed his desire for more bilateral cooperation between the two universities in teaching, research, and project coordination. Prof. Dr. Pham Van Dien, in particular, stated that, with its strengths in technology and communication, CNU can assist VNUF in the digital transformation process to serve research and teaching especially in developing e-learning courses to attract learners and creating a foundation for the expansion of learning forms and participants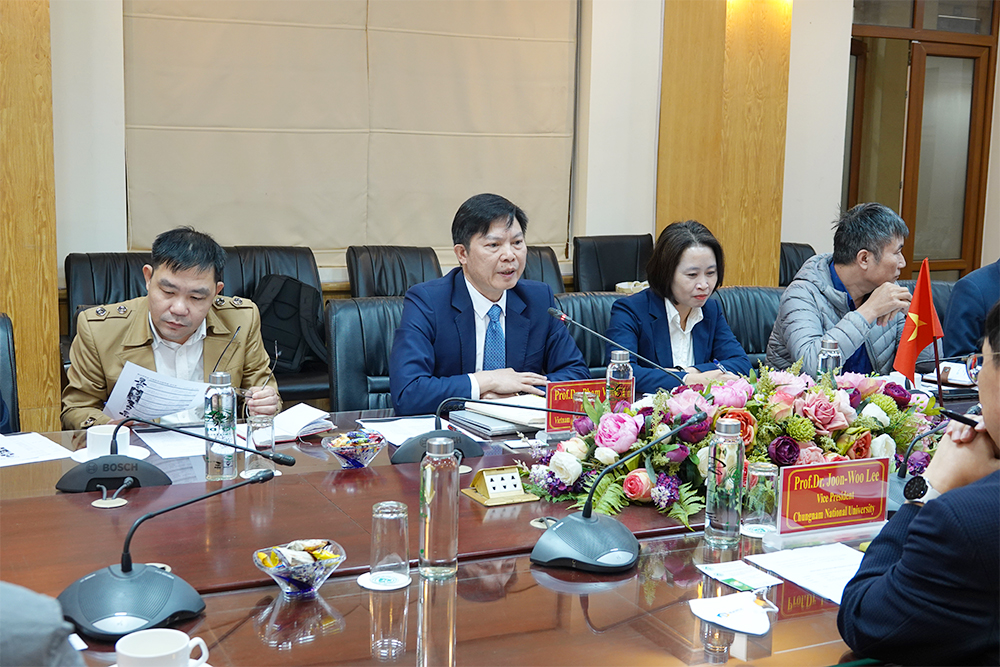 Prof. Dr. Hoang Van Sam - Director of International Cooperation Department - introduced the University and the outcomes of collaboration with Korean universities in general, and Chungnam National University in particular, and proposed some future directions for collaboration.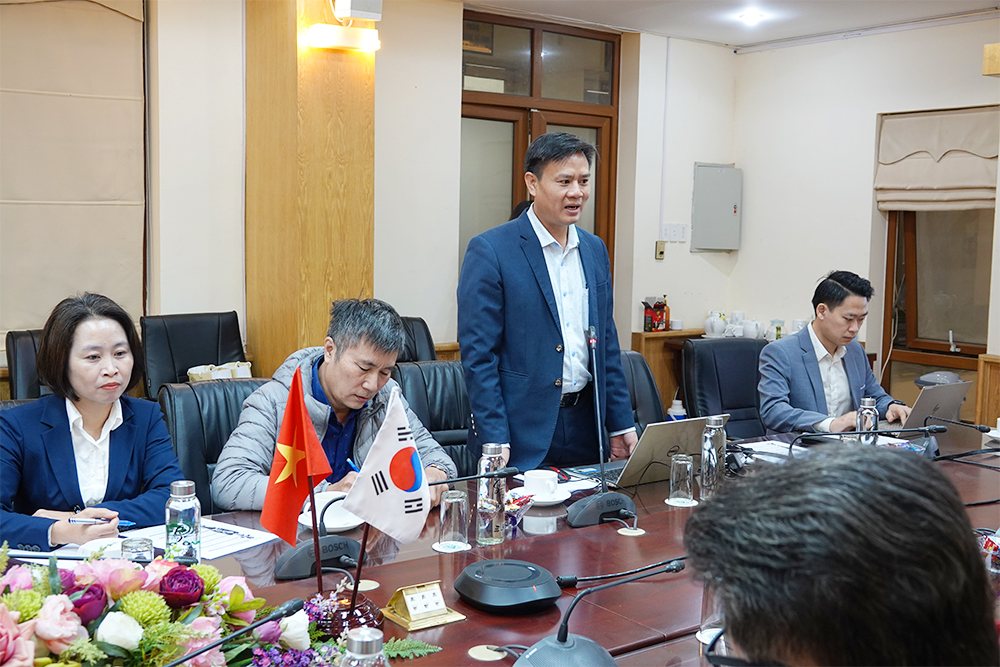 Vice President Prof. Dr. Joon-Woo Lee of Chungnam National University appreciates the past relationship between the two universities and wishes to expand the connection and cooperation through specific activities. CNU is ready to support and accompany VNUF with forestry research and development projects, thanks to breakthrough ideas from VNUF, experience in professional activities, and good relationships with Korean agencies such as Korea International Cooperation Agency (KOICA), Asian Forest Cooperation Organization (AfoCo). Simultaneously, he praised the quality and professional qualifications of Vietnamese students in general, and VNUF alumni in particular, who are studying at CNU, and expressed his hope that more VNUF students will come to CNU for future study and research.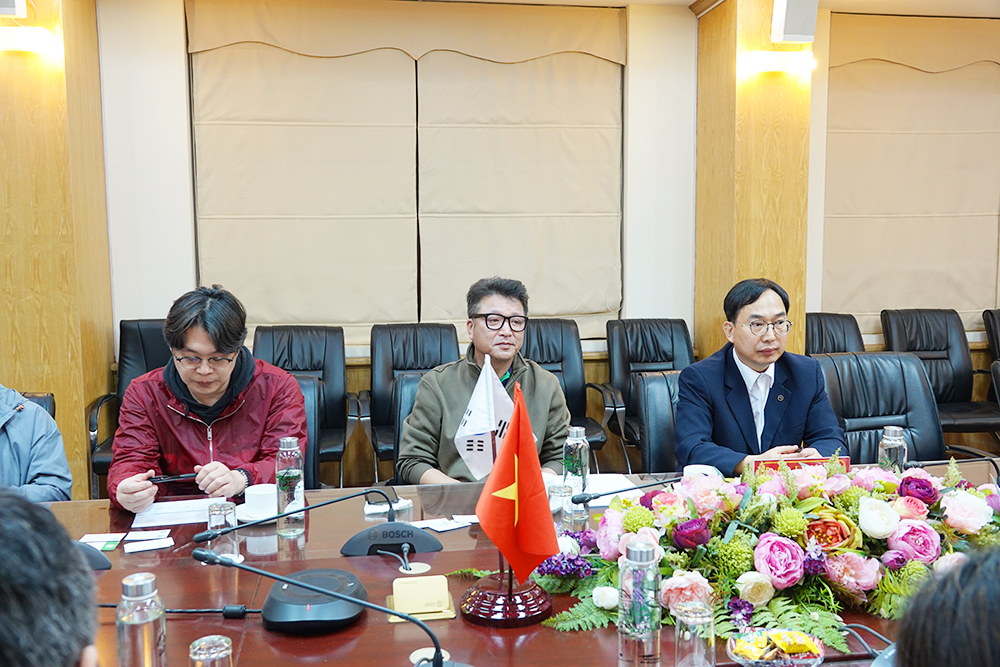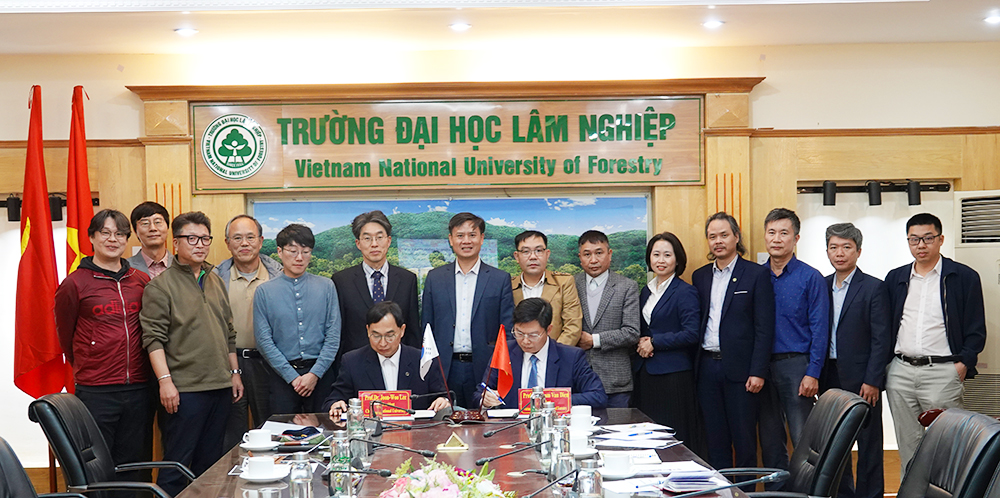 Chungnam National University, Korea, and Vietnam National University of Forestry also signed a Memorandum of Understanding, marking a new step in bilateral cooperation for mutual development.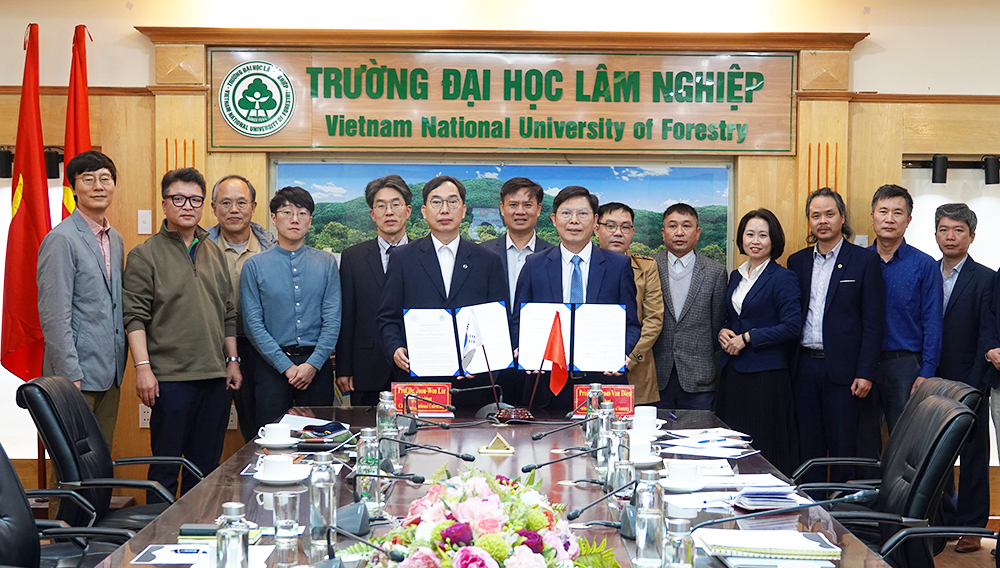 Prof. Dr. Byung-Bae Park also shared a variety of suitable scholarships, including the Korean Government Scholarship (GKS).... to assist students from VNUF to go abroad and study at Chungnam National University.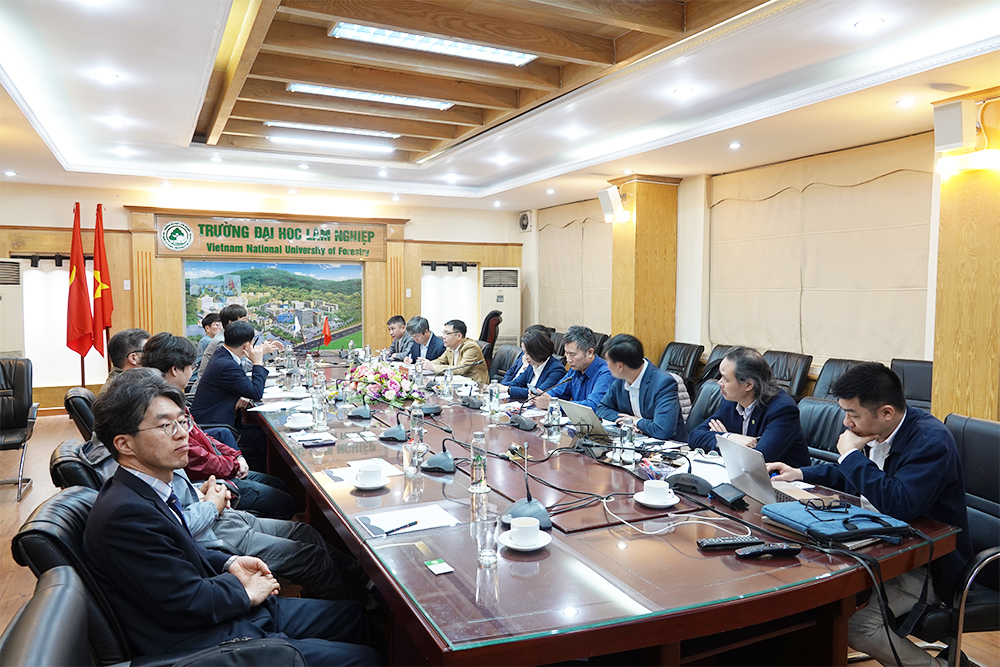 The meeting concluded successfully, with the common message of cooperation for development and working together to overcome difficulties and challenges in the future.